Safe and Stable Families Project Partners with Spelman College
JAMIE PEREZ | MARCH 3, 2020
---
We're partnering with Spelman College to provide free legal and social resources to survivors on campus.
---
In 2018, the Office of Violence Against Women awarded Spelman College a grant to reduce sexual assault, domestic violence, dating violence, and stalking on campus. Through this grant, Spelman is partnering with our Safe & Stable Families Project and Partnership Against Domestic Violence to bring violence prevention resources to campus.


Spelman's Mission Statement
Spelman College, a historically Black college and a global leader in the education of women of African descent, is dedicated to academic excellence in the liberal arts and sciences and the intellectual, creative, ethical, and leadership development of its students. Spelman empowers the whole person to engage the many cultures of the world and inspires a commitment to positive social change.
---
Our Safe & Stable Families collaborates with Spelman's Coordinated Community Response team to serve students dealing with sexual assault, intimate partner abuse, dating violence, and stalking in a streamlined and holistic manner.
Survivors of abuse on college campuses face their own unique challenges, and we're adapting our process to best serve the students who need our help.
The closed community on a college campus can serve as a barrier to seeking help. A survivor might hesitate due to fear of peer retaliation, conflicts with mutual friends, or concerns about privacy. And addition to addressing their immediate safety concerns, many survivors are also navigating the campus adjudication process, adding more stress to a survivor who is already dealing with significant trauma.


 We're setting up simple, confidential meetings with AVLF staff so that we can support survivors at Spelman in navigating a challenging legal system.
---
Furthermore, women of color face unique barriers to finding legal protection from their abusers. "Few women of color report complaints to law enforcement," says Nicole Johnson, Title IX & Compliance Director at Spelman. "Some see the TPO as a way to get protection without filing a criminal complaint for fear of police violence, or ruining opportunity for another person of color."
To help, we're setting up simple, confidential meetings with AVLF staff so that we can support survivors at Spelman in navigating a challenging legal system. Whether that means setting up an immediate meeting with an attorney – sometimes even before service has happened – or connecting survivors with other community resources, we're honored to provide support to Spelman's students.
---
Learn more about the Title IX team at Spelman College.
---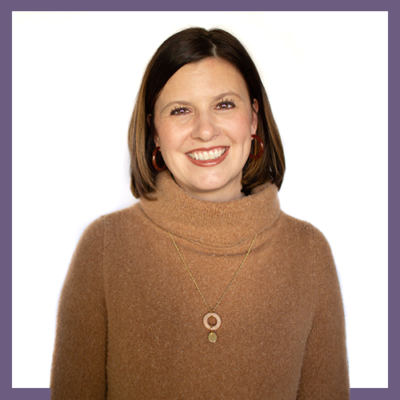 Jamie Perez
Director, Safe & Stable Families Project
Check out more from this author. 
Jamie is the director of the Safe and Stable Families Project, which includes the Intimate Partner Abuse, Family Law, and Guardian ad Litem programs.
Jamie currently serves as a member of the Fulton County Family Violence Task Force. Prior to joining AVLF, Jamie practiced family law at Holland Roddenbery LLC. She is the former co-chair of the State Bar of Georgia's Young Lawyer Division's Family Law Committee. She obtained her JD from the University of Georgia School of Law, where she served on the Georgia Law Review. She received her BS in journalism from Ohio University. She went on to work in sports marketing for four years before attending law school.
Jamie is an active member of the Atlanta Bar Association and State Bar of Georgia and has been recognized for her contributions to the legal profession and survivors of domestic violence. Jamie is the recipient of the 2017 Family First Award from the Atlanta Bar Association Family Law Section, the 2017 Kurt Kegel Memorial Scholarship from the State Bar of Georgia Family Law Section, and the 2015 Kerry Harike Joedecke Atlanta Lawyer of the Year award from the Atlanta Council of Younger Lawyers.
---