AVLF's Family Law Program has two areas of focus: providing volunteer attorneys to survivors of intimate partner abuse in their family law litigation and providing trained, volunteer Guardians ad Litem for Fulton County Family Division custody cases.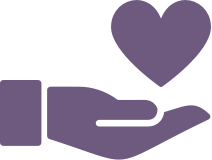 AVLF's Family Law Program serves the community and the courts by providing experienced volunteer attorneys to provide quality services to families facing custody disputes and other family law matters.
Guardian ad Litem –
When parents and caregivers have disputes over the custody and care of their children, the Superior Court may appoint a Guardian ad litem to advocate for the best interests of the children involved in the custody case.
When the family involved cannot afford a Guardian ad Litem, the Court will appoint a pro bono Guardian who is trained, and supported by AVLF to step in and conduct an investigation, ultimately making a recommendation as to the best interests of the children.
Family Law Litigation –
The Family Law Program also provides survivors of intimate partner abuse with volunteer attorneys to represent them in their family law litigation.
Imagine: a survivor walks into the Safe Families Office seeking an order of protection against a spouse, who is also the other parent to their children. Through a Temporary Protective Order, the Safe Families Office can help the survivor receive temporary child support, temporary custody, and even temporary spousal support.
Thanks to AVLF's Family Law Program, the services do not end there. The client can apply for assistance with a divorce, leading to long-term stabilization for the survivor and their children.
Clients who are accepted into the Family Law Program receive pro bono representation from an experienced family law attorney. Clients receive representation in a variety of family law matters, including custody, child support, divorce, and legitimation. High-quality family representation for survivors leads to more stable families and improved long-term outcomes.