The Housing Court Assistance Center (HCAC) is a walk-in advice clinic for Atlanta tenants whose landlord is taking them to court.
At the HCAC, tenants receive immediate advice about the eviction process (which in Georgia is known as a dispossessory). With the help of an AVLF staff attorney, volunteer attorneys and law students meet with tenants to explain their rights under Georgia law.
HCAC provides tenants with the knowledge and resources they need to advocate for themselves throughout the eviction process.
"Citizens visiting HCAC are not left feeling helpless. They know that they have skilled and trained volunteers assisting them for free. AVLF gives the citizens that visit the Housing Court hope."
Sherel Rele, HCAC Volunteer
Location and Hours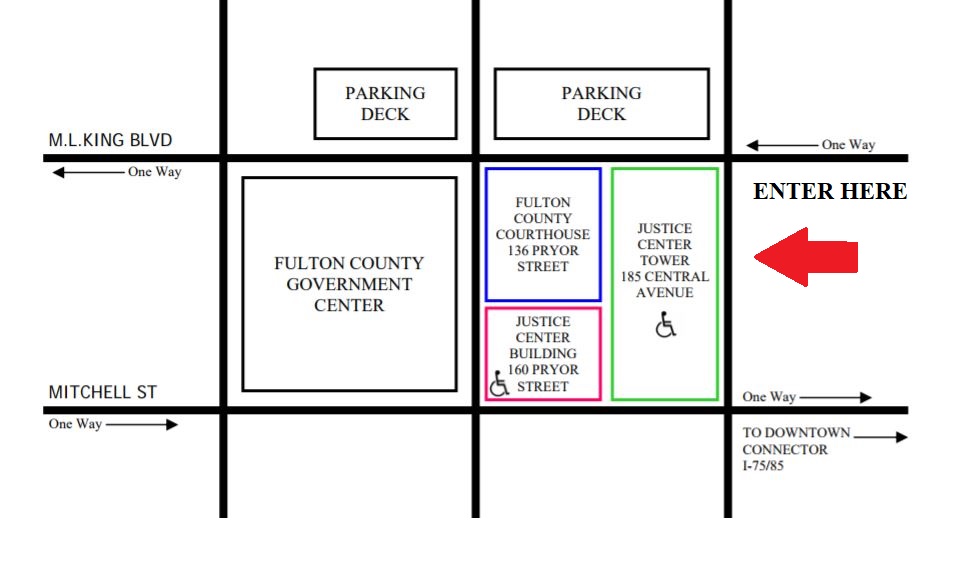 Fulton County Courthouse
Room TG-100
185 Central Avenue SW
Atlanta, GA 30303
Monday – Friday
9am – 12pm
---
Note: We are located in the Fulton County Courthouse, Room TG-100. This is the Clerk of the Magistrate Court's Office. The easiest way to find us is to enter the Courthouse through the Justice Center Tower entrance, which is on the Central Avenue side of the block. Once you pass through security, make a right into a wide hallway with a ramp. The entrance to the Magistrate Court Clerk's office is halfway up the ramp on the right.
---
Health Protocol
Keep 6 feet apart at all times.
Masks and individual bottles of hand sanitizer are available for all visitors and volunteers. (Masks are strongly encouraged.)
Visitors are required to use hand sanitizer before the consultation.
We periodically wipe down surfaces with disinfectant.
You can find the Court's full guidelines here.