We provide free legal help to Atlanta tenants who are facing an eviction.
If you're facing an eviction, please note that the CDC eviction moratorium has been struck down. Click here to find out more.

Are you facing eviction in Fulton County?
Call us at (404) 521-0790, or visit us at the Housing Court Assistance Center:
Fulton County Courthouse, Room TG-100
185 Central Avenue SW
Atlanta, GA 30303
Monday, Tuesday, and Wednesday
9am – 12pm
---
Do you know your rights as a tenant?
Knowing your rights can empower you to take action if your landlord is breaking the law.
VIEW THE FAQ  DOWNLOAD THE PAMPHLET
---

Are you at risk of losing your home due to COVID-19-related financial hardship?
If you live in Atlanta and are at risk of losing your home due to financial hardship related to COVID-19, we might be able to help.
NOTE: Due to funding restrictions, applications are temporarily closed. We will update this page as soon as applications re-open.
---
*DISCLAIMER –
The information here is legal information and not legal advice specific to your case. We have not reviewed the facts relevant to your case. For more information on how the information above may apply to your specific situation, please contact the Housing Court Assistance Center.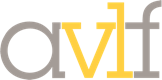 Subscribe To Our Newsletter
Join our mailing list to receive the latest news and updates from our team.