Families cannot thrive without affordable housing that is safe, stable, and healthy.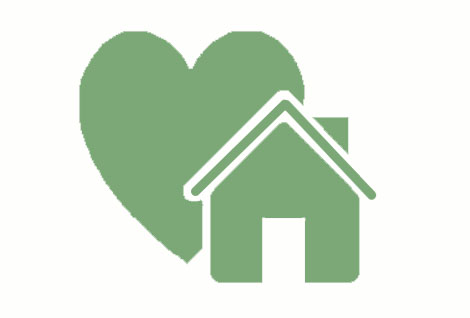 Families cannot thrive without affordable housing that is safe, stable, and healthy. Schools cannot thrive with a student body forced to live in unstable housing and deplorable conditions. In Atlanta, where nearly half of the residents are renters, far too many families struggle to obtain and maintain rental housing that lives up to those basic but critical standards. Our children suffer as a result, from deteriorating health to roadblocks to pursuing their education. This is the vision behind ALVF's Standing with Our Neighbors®.
This place-based program seeks to overhaul the typical legal services model in favor of somethingmore accessible and equitable. This program partners Atlanta Volunteer Lawyers Foundation with schools and other community allies to focus AVLF's volunteer resources on improving living conditions and housing stability in low-income neighborhoods – all to improve resident health, reduce school enrollment turnover, and enhance student attendance and performance. All of our program staff is embedded within neighborhoods to stop housing instability early and work as a first responder when problems do arise. 
By managing the immediate housing needs of students, we are able to stabilize a family. And when you stabilize a family, you stabilize a school, not to mention the whole community.  
Where you live matters.
The affordable housing crisis is a phrase thrown around in both national and local politics often these days. Home prices continue to rise while incomes stagnate. Most people associate the affordable housing crisis with homeownership, without considering the effect it has on renters. These effects can be plainly seen: alarmingly, 2.7 million people faced eviction nationally in 2015. In Fulton County alone, 1 in 5 renters faced eviction that same year.  
Even less talked about are the greater ramifications the affordable housing crisis has on education, on health, and on generational wealth. When children face poor housing conditions, they often don't return to school the next year, sometimes even leaving in the middle of the year.  Too often, they leave involuntarily, due to an eviction or because they are forced out by intolerable conditions such as mold, rats, or other infestations. 

AVLF is taking local action against these national issues, specifically working at the intersection of housing, education, and health. While we have offered legal representation for Atlanta's tenants for 40 years, in 2015 we realized we could reach more people and have a deeper impact by overhauling the typical legal services model.  
By evaluating the most renter-saturated parts of Atlanta, the neighborhoods where pediatric asthma rates abound, school enrollment turnover rates, and poverty levels, we identified certain neighborhoods and zip codes throughout that city that face these problems at far greater numbers than others. The residents of these neighborhoods often face greater challenges in transportation, meaning there was less of a change they could visit AVLF at a legal services clinic in downtown Atlanta.  
In response to the dire need we found, AVLF created a place-based program focused on community outreach. Instead of waiting for struggling residents to come to us, we would be in neighborhoods, known and accessible to residents the moment they need us. 
---
From one school, to nine.
In 2016, AVLF launched Standing with Our Neighbors in Thomasville Heights Elementary School, in partnership with Purpose Built Schools and with the generous support of the Cousins Foundation, Kaiser Permanente, and the Home Depot Foundation. In the 2016-17 school year, AVLF was instrumental in reducing the school's student transiency rate by 14% below the preceding five-year average.  
In 2017, Standing with Our Neighbors expanded to two additional schools in the Carver Cluster, and established a new location in the neighborhoods of NPU-V (Peoplestown, Pittsburgh, Mechanicsville, Adair Park, and Capitol Gateway). We're now in 9 Atlanta schools total.
In all locations, AVLF Staff Attorneys and Community Advocates are embedded in the community and work with our partner law firms to help stabilize housing and reduce school enrollment turnover. 
---
Nine of Atlanta's leading law firms have joined the cause, dedicating themselves to standing with these neighborhoods as they demand stability and better conditions. AVLF's partner firms for this innovative initiative are Alston & Bird, Arnall Golden Gregory, Jones Day, Kilpatrick Townsend & Stockton, King & Spalding, Nelson Mullins, Eversheds Sutherland, Taylor English Duma and Troutman Sanders.
AVLF hopes to continue to expand this model and be an ally to other neighborhoods and movements to improve our community.
AVLF is extremely grateful to all of our generous sponsors. 
Purpose Built Schools
Georgia Bar Foundation
Glenn Family Foundation
Jones Day Foundation
Kendeda Fund
Sartain Lanier Family Foundation
CFGA Opportunity Spark
Abreu Charitable Trust
Imlay Foundation
Hallock Foundation
Equal Justice Works
Arthur M. Blank Foundation
Jesse Parker Williams Foundation
Annie E. Casey Foundation
CFGA Donor Advised Fund
Rich Foundation
W.G. Raoul Foundation
Georgia Power Foundation
Fulton DeKalb Hospital Authority
Delta Community Credit Union