Families cannot thrive without affordable housing that is safe, stable, and allows for a healthy environment.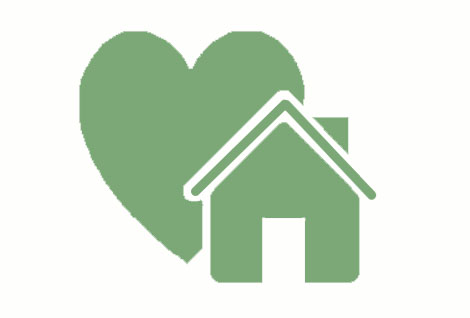 Families cannot thrive without affordable housing that is safe, stable, and allows for a healthy environment. Schools cannot thrive with a student body forced to live in unstable housing and deplorable conditions. In Atlanta, where nearly half of the residents are renters, far too many families struggle to obtain and maintain rental housing that lives up to those basic but critical standards. Our children suffer as a result, from deteriorating health to roadblocks to pursuing their education. This is the vision behind ALVF's Standing with Our Neighbors initiative.
AVLF and our volunteer attorneys – who donate over $2 million in attorney time annually – are uniquely positioned to have a positive impact in these areas. Our volunteers have made AVLF the largest provider of tenant representation in Atlanta, but we must do more. Through the Standing with Our Neighbors initiative, we are expanding our outreach and sharpening our focus at the intersection of housing conditions and children's health and education. The initiative partners AVLF with schools and other community allies to focus AVLF's volunteer resources on improving living conditions and housing stability in low-income neighborhoods – all to improve resident health, reduce school enrollment turnover, and enhance student attendance and performance.
Drawing on poverty, public health, and school-system data, AVLF has identified an initial zone of focus. The first is Thomasville Heights, in partnership with Purpose Built Schools. Thanks to the generous support of the Cousins Foundation, Kaiser Permanente, and the Home Depot Foundation, the Thomasville Heights initiative is fully funded and launched for the 2016-2017 school year, with a new AVLF Staff Attorney and AVLF Community Advocate embedded in the community and working with seven of the initiative's partner firms to help stabilize housing around one school – Thomasville Heights Elementary School – that is struggling with a 40% annual enrollment turnover rate.
Eight of Atlanta's leading law firms have joined the cause, dedicating themselves to standing with these neighborhoods as they demand stability and better conditions. AVLF's partner firms for this innovative initiative are Alston and Bird, Arnall Golden Gregory, Jones Day, Kilpatrick Townsend & Stockton, King & Spalding, Nelson Mullins, Sutherland Asbill & Brennan, and Troutman Sanders.
In addition to Thomasville Heights, AVLF hopes to expand this model in the future and be an ally to other neighborhoods and movements to improve our community.