Please refer to this page for information on the 2021 AVLF Cup. 
Still have questions? We understand. Email Libby King, Development Director, at eking@avlf.org, and she'll help direct your question to the right place.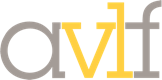 Subscribe To Our Newsletter
Join our mailing list to receive the latest news and updates from our team.