ASHLEIGH STARNES | December 26, 2018
---
Each of these 11 donors contributed $25,000 or more to our first-ever Annual Campaign.
---
1. John Chandler & Beth Tanis
Besides being exemplars of justice in the legal community (and AVLF's favorite power couple), John Chandler and Beth Tanis have taken time out of their busy lives to co-chair our very first Annual Campaign Steering Committee.
"John and I feel like we owe it to society to do something to make a positive impact," says Tanis. We couldn't be more grateful for John and Beth's exceptional leadership and commitment to justice.
---
John Chandler is an original founder of AVLF. Read more about John and Beth's journey here.
---
2. John Davenport
John Davenport founded Document Technologies, Inc. (DTI) in 1998. In 2018, DTI merged with Epiq, and the company has continued under the name Epiq. Davenport is their CEO.
Davenport's dedication to our mission and goals is extraordinary, and we thank him for standing with Atlanta families.
---
John Davenport was also part of our very first Annual Campaign Steering Committee this year. Sign up for our newsletter to stay up to date on upcoming announcements.
---
3. Epiq
Epiq has made an enormous impact on our organization since 2017. Their support allows us to provide direct legal and holistic support to Atlantans who need it most.
Epiq is a global provider of legal services with more than 5,000 employees and over 80 offices worldwide. Epiq's generous financial support of AVLF makes a meaningful difference in the lives of our clients.
---
Irv Marchand, the Senior Account Director at Epiq, is a member of our Board of Directors.
---
4. Eversheds Sutherland
Eversheds Sutherland is a global law firm with a remarkable commitment to pro bono legal work. Eversheds Sutherland, by every name, has been a close partner of AVLF through our 40 years, contributing expansive volunteer support, generous financial gifts and strong Board of Directors and Junior Board of Directors engagement.
---
5. Georgia Power Foundation, Inc.
Serving over 2,000,000 Georgia residents, Georgia Power is an electric utility company headquartered in Atlanta that helps communities across the state grow strategically so that they're well-prepared to attract new businesses and help existing companies expand. Committed to supporting the communities to which they supply service, Georgia Power has a lengthy history of charitable giving, including the sponsorship of a number of programs that aid Atlantans who need legal assistance at no cost.
---
Meredith Lackey, who serves as Senior Vice President, General Counsel and Corporate Secretary for Georgia Power, also sits on our Board of Directors.
---
6. Kilpatrick Townsend
Kilpatrick Townsend is a long-standing partner of Atlanta Volunteer Lawyers Foundation, collaborating with AVLF for more than two decades to provide exceptional pro bono representation to those who have no other access to counsel when facing a legal problem.
The firm has also been a consistent, top tier financial supporter of the Foundation; Adria Perez is the Secretary of the AVLF Board of Directors, and Jenn Deal, who this year received the AVLF Safe Families Office Volunteer of the Year Award, is on the AVLF Junior Board.  
Kilpatrick was an original AVLF SWON partner, and continues to promote the best interests of the families whose children attend Barack and Michelle Obama Academy.
---
Kilpatrick Townsend just did something remarkable for one of our clients this holiday season. Read about it here.
---
7. King & Spalding
King & Spalding, an international law firm headquartered in Atlanta, takes a leadership role in the civic, cultural and philanthropic life of our community. The firm provides strong, consistent financial support to AVLF and invests significant attorney volunteer and Board member time in our organization.
King & Spalding is also a SWON partner firm, focusing its efforts on Hollis Innovation Academy.
---
King & Spalding is hosting our 2019 PurSHOEing Justice event. It's coming up soon. Do you have tickets?
---
8. The Nunnally Foundation
The Nunnally Foundation is a brand new supporter of AVLF. The Nunnally Foundation was created exclusively for philanthropic purposes in 1970. AVLF Junior Board member Ashley Heintz introduced AVLF and the Nunnally Foundation, and we're so grateful for their support this year!
---
9. Southern Company Charitable Foundation, Inc.
As the philanthropic arm of Southern Company, the Southern Company Charitable Foundation supports organizations like AVLF "in the spirit of service, activism, and diversity." 
The continued support of the Southern Company Charitable Foundation brings safety and stability to Atlanta communities.
---
Jim Kerr, Executive Vice President and General Counsel of Southern Company, chaired the AVLF Winetasting Planning Committee in 2017. He also served on the Annual Campaign Steering Committee this year.
---
10. Paul J. Murphy & Gia M. Partain
Paul Murphy has served on the AVLF Board of Directors for 7 years. We're honored by Paul and Gia's longstanding commitment to standing with Atlanta families.
Paul serves on the AVLF Executive Committee and is recently retired. He enjoys Clemson Tiger football and time at the lake.
---
Paul J. Murphy recently retired from King & Spalding, one of our other Top 11 Donors.
---
11. Troutman Sanders
Troutman Sanders is an exemplary partner of our organization. Not only does the firm provide crucial support to our organization, but attorneys from Troutman Sanders volunteer with us, donate to our campaigns, host awareness and service events, and serve on our Board of Directors. (Jaime Theriot and Katie Balthrop of Troutman Sanders serve on AVLF's Board of Directors and Junior Board of Directors, respectively.)
AVLF is honored to have such proactive and inspiring partners as Troutman Sanders. We're deeply grateful for their continuous support of our mission.
---
---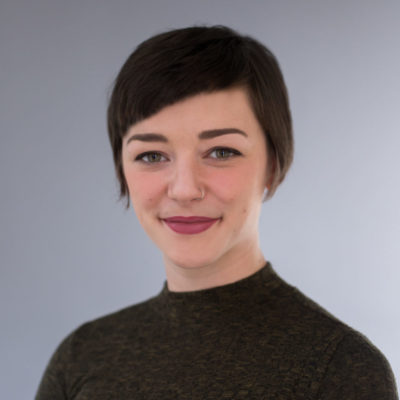 Ashleigh Starnes
Communications Associate
As AVLF's Communications Associate, Ashleigh helps Lauren Frazier with website content development, social media outreach, and various other forms of communication with our fiercely compassionate supporters. Ashleigh is ever-eager to share the remarkable stories of our clients, and the impact of AVLF's staff and volunteers on our community.
Before joining AVLF, Ashleigh was a Fulbright Scholar in Turkey. She holds a BA in English and Linguistics from the University of Georgia. She is also a performance artist, and can occasionally be seen performing movement pieces, poetry, and combinations of the two around Atlanta and beyond.
Check out more from this author. 
---
---