KATIE KING | May 18, 2018
---
AVLF co-founder John Chandler and his wife Beth Tanis draw upon their history with AVLF to underpin our first-ever annual campaign.
---
Atlanta Volunteer Lawyers Foundation is no stranger to change. In the last two years, we have gained over 20 new employees, expanded our offices, and added multiple new programs.
This year, we have our hearts set on expanding our capacity to serve. We want to continue to develop our programs, support more Atlanta families, and offer more holistic services than ever before. To achieve this, we set an ambitious fundraising goal: we aim to raise at least $850,000 through our first-ever annual campaign.
As we strive to raise the funds to nurture the growth of our organization—to deepen our connection with our community and lift up those in need—we want to stay connected to our roots.
And who could better lead the way than one of the AVLF founders, John Chandler, and his wife, Beth Tanis? That's why, in our 39th year, we've asked them to chair the inaugural annual campaign steering committee.
(Related: How does the annual campaign impact this year's Winetasting? Find out here.)
a little history
AVLF began in 1979 with a problem that needed fixing. While Atlanta Legal Aid Society (ALAS) had been addressing unmet civil legal needs in the city since 1924, there was a continued, persistent need: there were too many cases that needed pro bono attorneys, and too few attorneys who knew how to get involved. A group of men came together to address that need. They wanted to focus on recruiting and training volunteers, not just vetting cases. One of those men was John Chandler.
Chandler served in the Army and went to law school before landing in Atlanta in 1972. He became involved in Atlanta's pro bono legal community almost immediately, volunteering for ALAS while working at Sutherland, Asbill, and Brennan (today known as Eversheds Sutherland (US) LLP). 
As a volunteer, Chandler saw an unmet need for private attorneys to offer their time and services pro bono. There were too many cases for a single organization to handle alone. But what if any lawyer in the community—no matter their area of expertise—could be inspired to give back?


"We wanted to create a mechanism for providing more volunteers, but we also wanted to give every lawyer in Atlanta a way to provide pro bono services," Chandler says. "We didn't want any lawyer to be able to say, 'I want to provide pro bono services, but I don't know how to do it.'"
---
Chandler, then President of the Atlanta Council of Young Lawyers, and Robbie Dokson, then-executive director of ALAS, began exploring the idea of opening a second nonprofit—one that would exist purely to inspire private attorneys to take on pro bono cases and to provide those needed legal services to those without money to pay for a lawyer..
"We wanted to create a mechanism for providing more volunteers, but we also wanted to give every lawyer in Atlanta a way to provide pro bono services," Chandler says. "We didn't want any lawyer to be able to say, 'I want to provide pro bono services, but I don't know how to do it.'"
Chandler served as AVLF's first president of the Board of Directors and remained so until 1982. He remembers this time fondly, filled with hard work that paid off. "We wanted to get the organization started, get good people involved, and then get out of the way and see what it can do."
similar paths
Tanis wouldn't move to Atlanta until 1986, but she quickly made her mark on the local nonprofit community.
Before law school, Tanis worked at Legal Aid Society Louisville in Kentucky, and committed herself to various causes over the years; she was raised by a "cause-oriented" mother and has always felt a keen responsibility to give back.
"John and I feel like we owe it to society to do something to make a positive impact," says Tanis.
Most recently, Tanis has chaired the boards of five organizations: ACLU of Georgia, Georgia State University College of Law's Board of Visitors, Families First, Georgia Appleseed, and The Howard School. Tanis and Chandler work on pro bono cases together, as well. They previously litigated on behalf of detainees at Guantanamo Bay and are currently working on a case on behalf of veterans who were denied disability benefits through the VA.
Tanis has kept a front row seat as a supporter of AVLF since her marriage to Chandler 21 years ago. "I've always been so incredibly proud of John for [founding AVLF], and thinking about the numbers of people that he's helped both directly and indirectly—through the good work of the good people who work here now," Tanis recalls.
But after years of proving a more hands-off approach—letting AVLF grow on its own while continuing to contribute financially—both Tanis and Chandler are excited to have re-joined the AVLF ranks in a tangible way.
new beginnings
The pair has seen our organization grow from an idea—a solution to a problem—into a deeply impactful network of lawyers (and friends) who are dedicated to justice.
"AVLF has evolved so far beyond anything any of us ever envisioned when we started it," says Chandler. "I am overwhelmed with the good things that the staff and board of directors are doing."
Tanis expressed similar sentiments. "I think with all the programs that AVLF has started—you look at the domestic violence program and now the Thomasville Heights work and the expansion of that—it's moved from individual impact to real community impact. [AVLF is] really making a difference in whole communities and in much more holistic ways."
Chandler and Tanis's long history with AVLF lights the path ahead. They know where we have been—and can only dream of the full potential of our impact. They want to make sure we have the resources to make a bigger difference in our community—and that involves you.
---
 Please consider a gift to AVLF today. There is no gift too big or too small.
---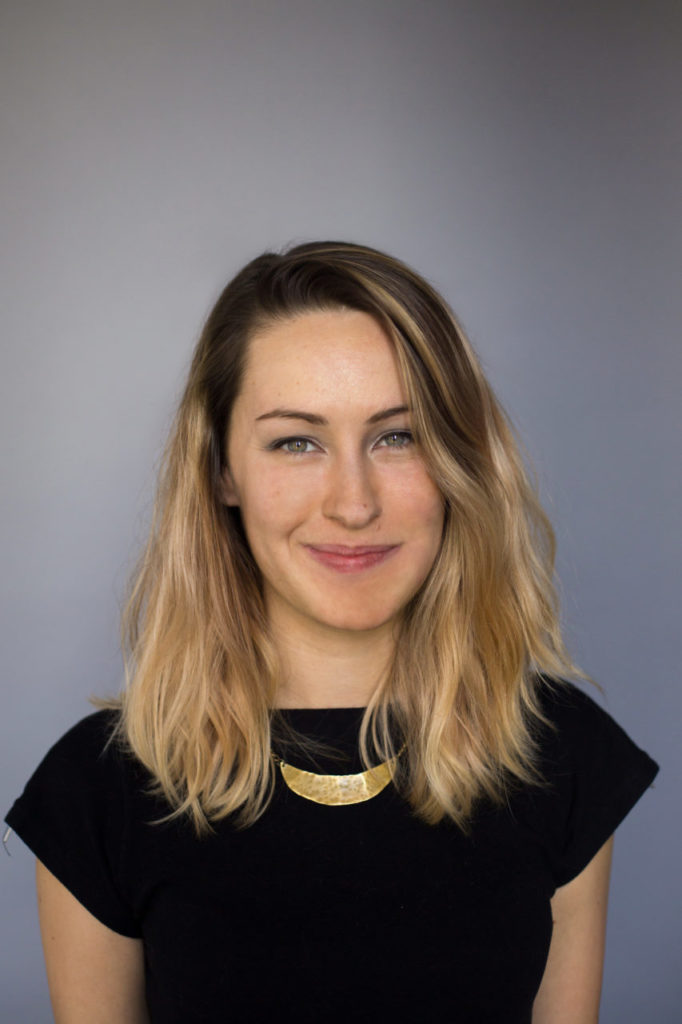 Katie King
Former Digital Communications Manager
Check out more from this author. 
Katie handles all of the online communications for AVLF, overseeing the organization's social media campaigns, newsletters, and website. She understands how to best adapt program narratives for storytelling, as she began working as a Program Assistant in the Safe and Stable Homes Project in March 2016. 
A native of Atlanta, Katie moved back to the city after completing her master's in Southern Studies at the University of Mississippi. She is passionate about community engagement and the city of Atlanta. Katie also holds a BS in Journalism from Boston University. Follow her on social media at @katiecarterking. 
---
---