Safe & Stable Families Receives Generous Funding from the Criminal Justice Coordinating Council
JAMIE PEREZ & ASHLEIGH STARNES | April 26th, 2019
---
Through the Victims of Crime Act, Georgia's Criminal Justice Coordinating Council (CJCC) just awarded our Safe & Stable Families Project generous funding over the next three years.
---
With this funding, we'll provide more direct services to survivors of intimate partner abuse. We'll create better trauma-informed practices, procedures, and environments for our clients and staff—enhancing all of the ways that we serve survivors.
new hires on the way
First, we're going to hire a Legal Assistant, a second Family Law Program attorney, and a second Safe Families Office attorney. 
Not only will these new hires help us provide more robust direct services, but we'll also be able to host more trainings in the legal community and beyond.

Survivors will have access to an expansive network of resources in our community, not just at AVLF.
---
As we share what we know, more professionals will feel energized and educated on how to stand with survivors. We'll recruit more volunteers, and we'll build up our partnerships with community organizations. In this way, survivors will have access to an expansive network of resources in our community, not just at AVLF.
trauma-informed spaces
When serving survivors of intimate partner abuse, the environment matters. Our environment influences how we feel about our surroundings—and it's important to us that survivors always feel safe, welcomed, and supported in our offices.
With this funding from the CJCC, we hope to build trauma-informed spaces at our administrative offices.

With the door closed and the kids visible, sensitive conversations between staff and parents will be kept private.
---
To start, we'd like to construct a children's area connected to a client meeting room in our office. This will play area will have a full glass wall, so that while parents meet with our staff, their kids will be visible, and sensitive conversations will be kept private.
serving the paperwork
After a survivor leaves the courthouse with a protective order, the paperwork still has to make it to the abuser. The same is true with family law legal proceedings, like divorce and custody rulings. This is one of the biggest legal hurdles survivors have to face.
Because of the generosity of the CJCC, we'll be able to pay process servers (people who deliver the paperwork) to get the job done. This is especially important when an abuser is trying to hide, or is difficult to find.
We're incredibly grateful for the CJCC's support of our work and with this funding. We look forward to elevating the level of service we're able to provide to survivors of intimate partner abuse.
---
Watch our video about the Safe & Stable Families Project.
---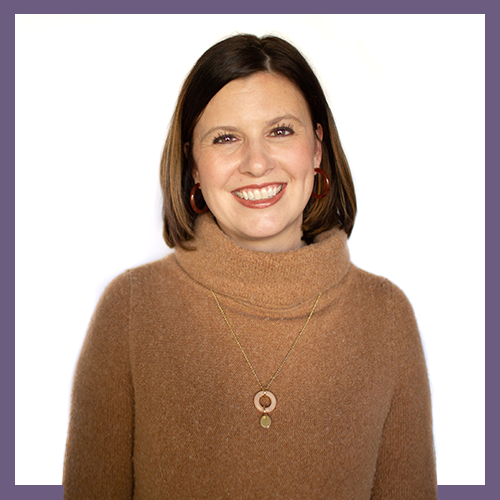 Jamie Perez
Director, Safe and Stable Families
Check out more from this author. 
Jamie is the director of the Safe and Stable Families Project, which includes the Domestic Violence, Family Law, and Guardian ad Litem programs.
Jamie currently serves as a member of the Fulton County Family Violence Task Force. Prior to joining AVLF, Jamie practiced family law at Holland Roddenbery LLC. She is the former co-chair of the State Bar of Georgia's Young Lawyer Division's Family Law Committee. She obtained her JD from the University of Georgia School of Law, where she served on the Georgia Law Review. She received her BS in journalism from Ohio University. She went on to work in sports marketing for four years before attending law school.
Jamie is an active member of the Atlanta Bar Association and State Bar of Georgia and has been recognized for her contributions to the legal profession and survivors of domestic violence.
---
Ashleigh Starnes
Interim Communications Manager
As AVLF's Interim Communications Manager, Ashleigh develops strategy, design, and content for AVLF's digital and print communications. She's deeply committed to sharing resources and education with her community at large – and makes it her mission to support AVLF's programs and outreach in all they do.
Ashleigh is an Atlanta native. Before joining AVLF, she was a Fulbright Scholar in Turkey. Ashleigh holds a Bachelor's in English and Linguistics from the University of Georgia. She is also a performance artist, and can occasionally be seen performing movement pieces, poetry, and combinations of the two around Atlanta and beyond.