AVLF Welcomes 4 New Staff Attorneys
ASHLEIGH STARNES | SEPTEMBER 26, 2019
---
We've hired four new staff attorneys – two on the Safe and Stable Families team, and two on the Safe and Stable Homes team. Meet the newest members of our community!
---
Pierce Hand
Staff Attorney, Standing with Our Neighbors Project
Pierce is a native of Atlanta, graduated from Booker T. Washington High School in Atlanta Public Schools, and obtained his B.A. in Spanish from Emory University. After obtaining his degree, he worked as a high school teacher at Benjamin E. Mays High School as a Teach for America corps member.  While teaching, Pierce actively sought ways to connect his students to resources to ensure their academic success and ultimate enrollment in college, including raising funds to offer free afterschool SAT courses and enrolling students in math and science summer programs at Emory University. Pierce attended Georgia State University College of Law before working at Bryan Cave Leighton Paisner LLP as a litigator for three years handling various commercial disputes, trust and estate litigation, and ERISA matters.
---
Trevi-Ann Thompson
Staff Attorney, Family Law Program
Trevi-Ann is a Staff Attorney with the Family Law Program. While in law school, Trevi Ann was a member of the Moot Court Society's International Criminal Court Team and was named a top 10% Oral Advocate in Spring 2018. She was a member of the Child, Family & Elder Law Society and Vice-President of the Family Law aspect, where she mentored students who were interested in doing family law. She was also in charge of planning the Annual Family Law Panel at Emory Law.
Trevi-Ann was also a part of the Black Law Students Association, Emory Public Interest Committee, Immigration Law Society, Labor & Employment Society, and Student Legal Services.
Trevi-Ann interned with the Family Law firm Ney, Hoffecker, Peacock & Hayle, along with Fulton County Superior Court Family Division Judge Belinda Edwards, before later interning for Judge M. Yvette Miller with the Georgia Court of Appeals. 
Prior to moving to Atlanta, she lived in Hawaii where she worked at a family law firm and volunteered with the Temporary Restraining Order Unit of the area courthouse. She hails from Montego-Bay, Jamaica where she earned her first law degree (Bachelors of Law-LLB) at the University of Technology. Her interests also include phone photography, and she's recently set up an Instagram account to highlight her work!
---
Erika Voreh
Staff Attorney, Safe Families Office
Erika Voreh is a Staff Attorney at the Safe Families Office. While in law school, Erika was a member of the Emory International Law Review, and her paper, "The United States' Convention Against Torture RUDs: Allowing the Use of Solitary Confinement in Lieu of Mental Health Treatment in U.S. Immigration Detention Centers" was published in the Spring 2019 edition of same.
Erika was also President of the Immigration Law Society and a Case Liaison for the International Refugee Assistance Project at Emory Law. Her intern experience includes our very own Safe Families Office (Fall 2018), as well as Atlanta Legal Aid Society, Muslim Advocates, Georgia Asylum & Immigration Network, and Project South: Institute for the Elimination of Poverty and Genocide. One of her interests is trying to recreate desserts from the Great British Baking Show and we hear as a result, she makes a mean meringue cookie!
---
Darrius Woods
Staff Attorney, Standing with Our Neighbors Project
Darrius is a native of Atlanta. He graduated from D.M. Therrell High School in Atlanta Public Schools and obtained a B.A. in Political Science with a minor in History from the University of Florida. After receiving his undergraduate degree, Darrius worked as an elementary school teacher at Carter G. Woodson Primary School in Atlanta through Teach for America. During his time teaching, Darrius saw a urgent need to connect families with legal services.
Darrius attended Vanderbilt University Law School where he held a number of leadership roles and was a recipient of the Damali A. Booker Award for his legal activism. Following law school, Darrius was selected as an Equal Justice Works Fellow where he worked on predatory forms of real estate financing at the Atlanta Legal Aid Society Inc. In his spare time, Darrius enjoys biking, cultural immersions, and volunteering.
---
We're also welcoming new Cristo Rey interns this fall.
---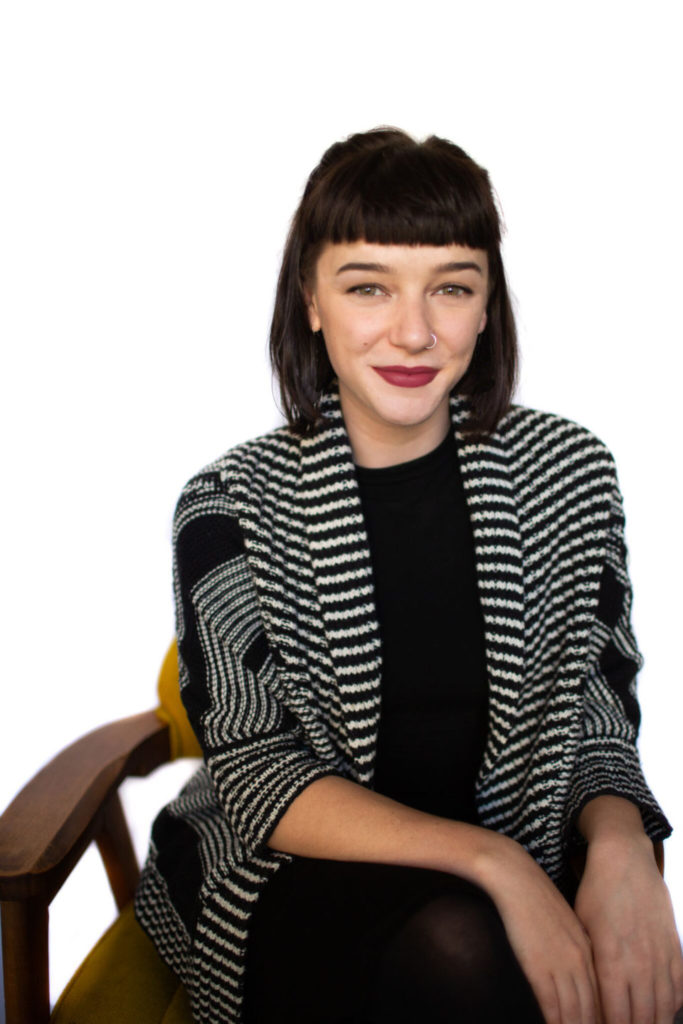 Ashleigh Starnes
Communications Manager 
As AVLF's Communications Manager, Ashleigh works in website content development, social media outreach, and various other forms of communication with our clients, volunteers, and supporters.
Ashleigh is ever-eager to share the remarkable stories of our work, and the impact of AVLF's staff and volunteers on our community.
Before joining AVLF, Ashleigh was a Fulbright Scholar in Turkey. She holds a BA in English and Linguistics from the University of Georgia. She is also a performance artist, and can occasionally be seen performing movement pieces, poetry, and combinations of the two around Atlanta and beyond.
Check out more from this author. 
---