COLE THALER | December 21, 2018
Safe and Stable Homes Director Cole Thaler discusses Atlanta Volunteer Lawyers Foundation's vision for the future of housing.
---
AVLF's work on behalf of Atlanta's most vulnerable tenants is guided by our vision of housing justice. But what does that actually mean? What is the vision that we are working toward?
1. We envision a city where every home is a safe haven, regardless of the income of its inhabitants.
In the 1937 Housing Act, Congress acknowledged the "acute shortage of decent, safe, and sanitary dwellings for families of low income."  More than 80 years later, huge swaths of Atlanta neighborhoods suffer under the burden of crumbling, blighted homes.

In conditions like these, homes become the opposite of the sanctuaries they should be: they become sources of suffering and harm.
---
Our clients tell us about rat infestations so pervasive that their children are too afraid to sleep; sewage floods so massive that the odor alone renders homes uninhabitable; mold growth so severe that asthma attacks and hospital visits become routine.
In conditions like these, homes become the opposite of the sanctuaries they should be: they become sources of suffering and harm. AVLF believes that every person is worthy of a healthy, safe, and secure home that protects the lives within it.
2. We envision a city where affordable housing is both a right and a reality.
In Atlanta, nearly half of renters were cost burdened last year, meaning that they spend more than 30 percent of their household income on rent and utilities. When tenants are disproportionately burdened by housing costs, other necessities–like medical bills, car repairs, food, and clothing–become harder to afford. Disaster is one missed paycheck away.
Atlanta's lack of affordable housing also makes tenants vulnerable to unscrupulous landlords, who take advantage of their tenants' lack of housing options to skip needed repairs. AVLF envisions a city where every tenant, regardless of income, has a robust set of quality affordable housing options to choose from.
---
Further reading: The Metro Atlanta Rental Housing Affordability's Regional Snapshot on housing affordability in Atlanta
---
3. We envision strong community schools, where children show up day after day well-rested, healthy, and ready to learn.

Our city's youngest tenants are the ones who pay the highest price for housing inequality. In neighborhoods where eviction filing rates are sky-high, children are routinely uprooted from their neighborhood schools. It is well-documented that involuntary moves lead to lower grades and a higher risk of dropping out. And even if a student's address doesn't change, poor housing conditions can weaken school performance.

Our city's youngest tenants are the ones who pay the highest price for housing inequality.
---
AVLF clients have told us about their children feeling too afraid of rats or roaches to sleep at night, or getting too sick from mold exposure to make it to school. Academic setbacks are cumulative, leading to deficits that students can't recover from. AVLF believes that a safe and stable home is a necessary foundation for strong learners and future leaders.
4. We envision a city in which every person is free to reach their full potential, without the constraints imposed by poverty.
If you're busy worrying about whether to pay the light bill or the gas bill, or whether your boss will cut your hours and make it impossible to pay rent, or whether your child's hacking cough is due to the broken windows, you're caught in the toxic stress of poverty. In a just world, every human being would be free to use her energy and time to pursue passions, to cultivate talents, to enjoy hobbies, to explore, to have fun, to learn.
Poverty constricts lives, not only in material resources but in less tangible ways as well. Poverty constricts the spirit, sapping our finite energy and draining our precious time. And poverty weakens communities, depriving us of neighbors who inhabit their full talents and live up to their promise. AVLF envisions a city — and a world — where we all have an equal chance to be our whole selves.
This is the vision that guides our work — this year, next year, and beyond.
---
Cole Thaler has written several blog posts on housing in Atlanta. Read them here.
---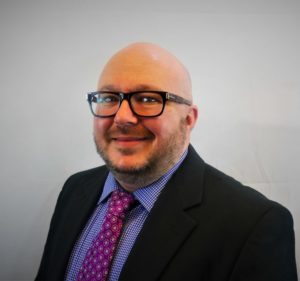 Cole Thaler
Director, Safe & Stable Homes Project
Check out more from this author. 
Cole serves as the director of AVLF's Safe and Stable Homes Project. He oversees the Saturday Lawyer Program and the Standing with Our Neighbors Program, among others.  
Before joining AVLF, Cole was a supervising staff attorney with Georgia Legal Services Program, where he represented low-income rural Georgians in a variety of civil matters. Previously, Cole worked for Lambda Legal, a national legal organization that works on behalf of lesbians, gay men, bisexuals, transgender people, and those with HIV. Cole attended Williams College before receiving his J.D. from Northeastern University School of Law. He shares his home with two rescue dogs, three rescue cats, and husband.
---
---