Survivor of Abuse Finds Safe Housing – But the Battle Isn't Over
ASHLEIGH STARNES | JUNE 18, 2019
---
In honor of Georgia Paralegal Week, the Atlanta Paralegal Association stepped up to support our client in her transition from abuse to stability.
---
Several years ago, Delilah* escaped an abusive relationship and moved in with her mother. She was safe – free from abuse, and supported by her mother.
A few years later, her mother passed away. The landlord demanded immediate access to the home, forcing Delilah to leave with no notice. She could take only a small bag for each family member.
Delilah decided to stay with her grandmother while she tried to get back on her feet. But her grandmother lived in a different school district, and if she brought her children, they would have to change schools in the middle of the year. To make matters worse, her grandmother's home was very small – too small to comfortably house her and her three children.
[Further Reading: Lost In The Shuffle: Student Turnover In The Era Of Grading Schools]
Delilah was faced with a difficult choice, and made the decision to give her children back to her abuser until she could get on her feet.
Thankfully, Delilah was soon granted a Section 8 housing voucher and found a landlord who was willing to rent to her. But she didn't have the funds to pay the deposit, and was at risk of losing the stable housing she'd waited so long to secure. 
Staff at one of the schools in the Carver Cluster referred Delilah to AVLF, and through our new emergency assistance funds, we were able to cover her security deposit.
Delilah received her keys last Friday.


Delilah mentioned to us that someone gave her one pot to cook with. But as you can imagine, it's difficult to cook for a family of four with just a single pot.
---
The apartment isn't furnished, however, and Delilah left most of her belongings in her mother's house. On Saturday, Alvin Yarborough, President of the Atlanta Paralegal Association, brought a basket of household items for Delilah so that she could get back on her feet.
Her family received mattresses for her children, and a neighbor let her borrow an air mattress to sleep on for the time being.
But the air mattress has holes in it, and Delilah is essentially still sleeping on the floor.
Delilah mentioned to us that someone gave her one pot to cook with. But as you can imagine, it's difficult to cook for a family of four with just a single pot.
At AVLF, we understand that just because you secure housing after years of uncertainty, it doesn't mean that all your problems are solved. There is a complex maze of barriers that low income Atlantans face when trying to secure safe and stable housing and break free from abuse.
If you want to help get Delilah back on her feet, please contact Matilde Davis directly. 
*Name has been changed for privacy.
---
For Georgia Paralegal Week, we highlighted some of our top paralegal volunteers. Read about them here.
---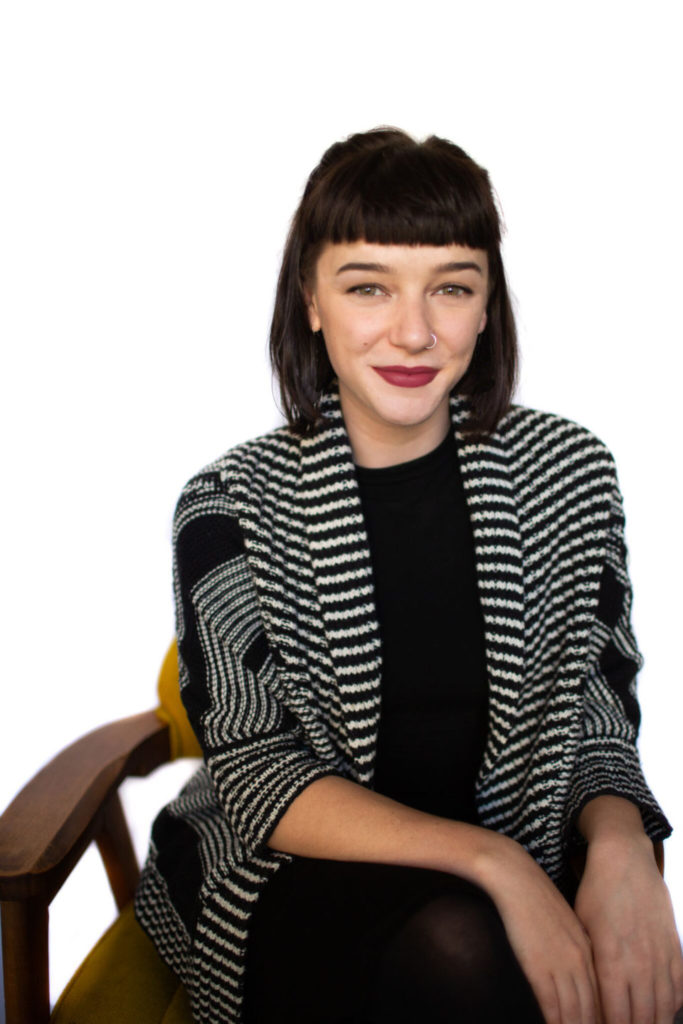 Ashleigh Starnes
Communications Manager 
As AVLF's Communications Manager, Ashleigh works in website content development, social media outreach, and various other forms of communication with our clients, volunteers, and supporters.
Ashleigh is ever-eager to share the remarkable stories of our work, and the impact of AVLF's staff and volunteers on our community.
Before joining AVLF, Ashleigh was a Fulbright Scholar in Turkey. She holds a BA in English and Linguistics from the University of Georgia. She is also a performance artist, and can occasionally be seen performing movement pieces, poetry, and combinations of the two around Atlanta and beyond.