Safe & Stable Families Spends #DVAM2018 Spreading Awareness
ASHLEIGH STARNES | October 30th, 2018
---
AVLF's Safe and Stable Families team spent Domestic Violence Awareness Month sharing our resources with the community.
---
Since 1987, advocates nationwide have spent the month of October celebrating survivors of domestic violence, honoring those who lost their lives, and working to spread awareness. (You can learn more about DVAM's history here.) AVLF was especially busy this year spreading the word about our work with survivors. The Safe and Stable Families (SSF) team participated in many community outreach and educational events over the last month.
On October 17th, AVLF, Partnership Against Domestic Violence, and the Fulton County Solicitory General's Office co-hosted a block party for DV Awareness Month. We invited court and community partners to come to our offices in order to better understand what assistance we provide survivors.

At the 7th Annual Candlelight Vigil, a candle was lit for each person who lost their lives to domestic violence in Georgia in the last year.
---
AVLF also participated in PADV's 7th Annual Candlelight Vigil, which honored the nearly 100 people who died as a result of domestic violence in Georgia in the last year. The vigil provided space for survivors to share their personal stories, and a candle was lit for each person who lost their lives. 
At the vigil, Lori Anderson with Atlanta Legal Aid's downtown family law unit won the Shining Light Award for her excellent work supporting survivors in Atlanta.
The SSF team also tabled at several community events hosted at local schools though AVLF's Standing with Our Neighbors™ program, including fall festivals, resource fairs, and Turn Up & Turn Out events.
Though Domestic Violence Awareness Month is an especially busy time for the Safe and Stable Families team, we'll continue to bring the resources of the Safe Families Office out into our community throughout the year.
---
Want to know more about what's happening in our domestic violence programs? Check out our  blogs featuring our Safe and Stable Families Project.
---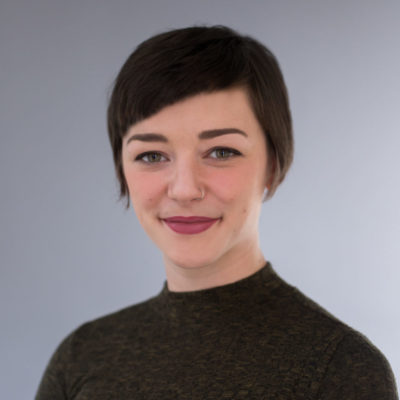 Ashleigh Starnes
Communications Associate
As AVLF's Communications Associate, Ashleigh helps Lauren Frazier with website content development, social media outreach, and various other forms of communication with our fiercely compassionate supporters. Ashleigh is ever-eager to share the remarkable stories of our clients, and the impact of AVLF's staff and volunteers on our community.
Before joining AVLF, Ashleigh was a Fulbright Scholar in Turkey. She holds a BA in English and Linguistics from the University of Georgia. She is also a performance artist, and can occasionally be seen performing movement pieces, poetry, and combinations of the two around Atlanta and beyond.
Check out more from this author. 
---