AVLF's Saturday Lawyer Program Hosts Sponsor Celebration Luncheon
MATILDE DAVIS | December 10, 2018
---
The Atlanta Volunteer Lawyers Foundation's Saturday Lawyer Program hosted a luncheon to celebrate its standout sponsors!
---
AVLF's main office was alive with the spirit of service on Friday, December 7th. Members from four law firms joined AVLF staff in celebrating five of our best supporters at the first-ever Saturday Lawyer Sponsor Luncheon. We started the luncheon eating delicious food from Epic Events Catering and enjoying intriguing conversations with the attendees.
Cole Thaler, Director of Safe and Stable Homes, stood up to say a few words about the history of the Saturday Lawyer Program. He also spoke about how the Program has thrived because of the commitment of AVLF staff and our volunteers.

"They are our unsung heroes."
---
Erica Taylor, Director of the Saturday Lawyer Program, continued Cole's sentiments as she thanked all 45 of the Saturday Lawyer sponsors, and explained why we were honoring these 5 particular law firms – Duane Morris, Parker Hudson Rainer & Dobbs, Huff Powell & Bailey, Baker Donelson, and Weissman PC. "They are our unsung heroes." Erica explained.
John Gibson and Kirk Domescik accepted the Key Contributor Award on behalf of Duane Morris.
Nancy Baughan accepted the Team Impact Award on behalf of Parker Hudson Rainer & Dobbs.  
Michael Frankson accepted the Hidden Gem Award on behalf of Huff Powell & Bailey.
Clint Crosby accepted the First Class Service Award on behalf of Baker Donelson.
Weissman received the Rookie of the Year Award for being the best first-time sponsor of 2018. 
Looking back at the Saturday Lawyer Program over the years, we noticed that these sponsors provided an abundance of volunteers each time they sponsored a Saturday clinic. As Cole Thaler said, honoring these law firms is about more than just the numbers. It is about knowing that we can rely on them to come in early on a Saturday with the energy to assist where they can and to answer the call whenever we need last minute volunteers or case placement assistance. It is about their willingness to want to do more to help the community, and their years of unwavering commitment to AVLF. Thank you for standing with us!
---
Want to learn more about our community partners? Check out this blog post featuring a few of our favorites.
---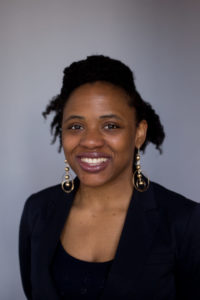 Matilde Davis
Volunteer Engagement Manager
Check out more from this author. 
Matilde Davis is the Volunteer Engagement Manager for AVLF's Safe and Stable Homes Project.
Originally from Gary, Indiana, Matilde moved to Atlanta to attend Emory University. She received her B.A. in African American Studies and Women Studies in 2009. After graduation, Matilde worked for five years with an asset management company that sells and maintains the integrity of government-owned properties. She is passionate about helping her community while working for a great organization. In her free time, Matilde likes to kickbox, read, and bake healthy treats.  
---