Unnatural Disasters: When Tenants Lose Everything
---
A letter from Safe and Stable Homes Director Cole Thaler.
---
"If your house was on fire and you could only grab one item, what would you save?"
It's a question you might toss around at parties or over the dinner table – a way to get to know someone, to gauge what they consider truly valuable or meaningful. But many AVLF clients don't have the chance to grab anything before they lose everything.
Every day in Atlanta, landlords carry out illegal evictions. They toss their tenants out without the benefit of court filings or a hearing, often because rent is a few days late. Most of the tenants who call AVLF have no prior warning of these "self-help" evictions. They simply return home to find that their key no longer fits in the lock, and peer through their own windows to see that all of their belongings have been removed or ransacked. One of our clients was grocery shopping at Wal-Mart when his neighbor called him to say that his landlord was dragging all of his belongings onto the front lawn. Another client came home to find that her landlord had thrown all of her belongings off of her second-story balcony, and her furniture lay in pieces on the asphalt parking lot below.
It's heartbreaking to hear our clients tell us about what they lost in these traumatic events: urns of loved ones' ashes; children's medical equipment; jewelry or keepsakes that had been passed down from grandparents.
But on some level, it's even more disturbing to consider the scope of what these clients lose: every scrap of clothing except what's on their backs. Spoons and forks. End tables. Bedsheets. Toys. All of the mundane, incidental items that populate our homes. The things that, like a unique collage, color and shape the interior landscape of our private space. All gone.
And so our clients – many in their 40s and 50s, themselves parents or grandparents – have to start from scratch, turning to charities and thrift stores to hurriedly re-fill their new homes, once they find them. They take what they can get: any couch, any table, any bed.
Because when you live in substandard housing – because that's all you can afford – you remain vulnerable to the slumlords who disregard Georgia's tenant protections. And so it happens that some AVLF clients experience multiple, repeat illegal evictions, and come to us after having lost the belongings they just replaced. And they must rebuild their lives yet again.

In this way, poverty interferes with even the most basic sense of stability and permanence – the belief that the items we have chosen to surround ourselves with will remain where we've put them.
---
I have learned from my clients that living in poverty often means repeated loss of one's material possessions. Whether it's a rampant mold infestation that fills your couch and mattresses with toxic spores, or a sewage flood that destroys your children's toys, or an illegal eviction, your stuff may be there one minute and gone the next. In this way, poverty interferes with even the most basic sense of stability and permanence – the belief that the items we have chosen to surround ourselves with will remain where we've put them.
When I am in my own home, looking at the mundane but meaningful things around me – the canvas prints on the walls, the crocheted afghan on the couch – I remember my clients who have lost everything and gained only trauma. None of us should be vulnerable to that kind of loss, to landlords who exploit and harm. I don't need to be a psychologist to know that it is emotionally damaging to abruptly lose all of the trappings of our normal home lives, sometimes for the second or third time. This is one of the ways that poverty crushes spirits.
What can lawyers do? We can't put the missing items back in our clients' hands. We can't refurnish their homes exactly the way they were. But we can stand up with them against their landlords, fighting for compensation and for a resolution that feels like justice. AVLF invites you to fight with us, and to help our clients rebuild.
Sincerely, 
---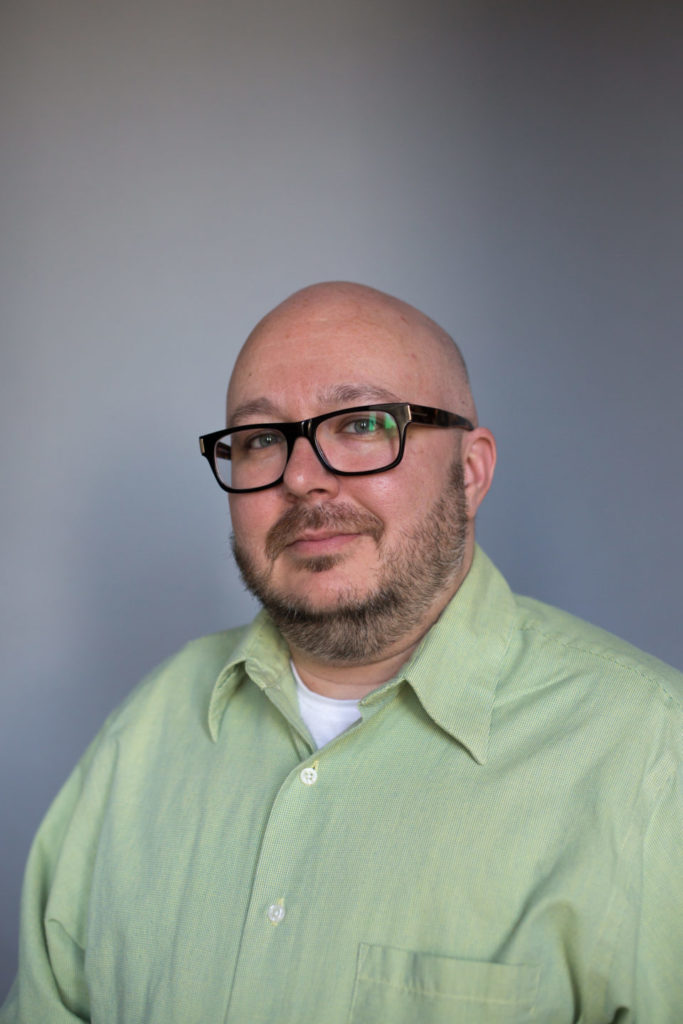 Cole Thaler
Safe and Stable Homes Director
Check out more from this author. 
Before joining AVLF, Cole was a supervising staff attorney with Georgia Legal Services Program, where he represented low-income rural Georgians in civil matters. From 2005 through 2009, Cole worked for Lambda Legal, a national legal organization that works on behalf of lesbians, gay men, bisexuals, transgender people, and those with HIV.
---