AKSHAYA GARIMALLA | JUNE 24, 2019
Jim Kerr's generous gift to the 2019 Annual Campaign at the Grand Cru level helps fight for the safety and stability of low-income Atlanta families.
---
For many years, Jim Kerr, Executive Vice President, Chief Legal Officer and Chief Compliance Officer for Atlanta-based Southern Company, has been one of AVLF's most passionate supporters. Since chairing the 2017 Winetasting Planning Committee, Jim has gone above and beyond in supporting AVLF's mission – to create safe and stable homes and families by inspiring the fight for equal justice.
Most recently, Jim was on AVLF's 2018 Annual Campaign Steering Committee. He also recently participated in a Philanthropy and Lawyering CLE at Troutman Sanders LLP, along with our Executive Director Marty Ellin and Coxe Curry & Associates' Ann Cramer.
"My late father, who practiced law in North Carolina for 50 years and served in the legislature for 25 of those years, taught me that great lawyers are servant-leaders, whose education, training and experience provide a unique and important opportunity to serve others," Jim emphasized.


"Jim has been a key partner in (and a major reason behind) AVLF's recent surge and the expansion of our pro bono programs."
Marty Ellin, Executive Director
---
 "Atlanta Volunteer Lawyers Foundation shares this vision and makes a meaningful difference in the lives of those families who need it the most. If we all operate in that spirit, we do better work, make our communities stronger and live a more enjoyable life."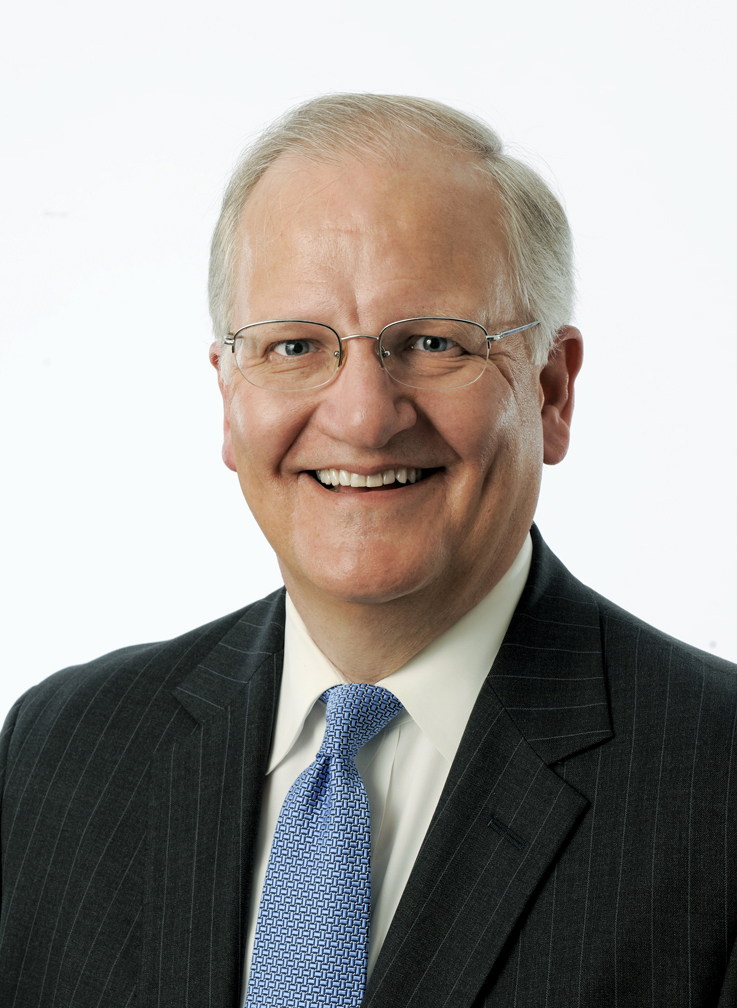 Marty Ellin, our Executive Director, spoke to Jim's significant impact on our work. "Jim Kerr has made a dramatic difference in our ability to promote equal access to justice in Atlanta," he said. "From introducing his Southern Company colleagues to AVLF, to encouraging the breadth of the private bar to engage with the Foundation, to leading the push to raise unrestricted funding for AVLF, Jim has been a key partner in (and a major reason behind) AVLF's recent surge and the expansion of our pro bono programs."
Our groundbreaking work depends on steadfast, dedicated donors like Jim. Meeting – or exceeding – our 2019 Annual Campaign goal of $1,000,000 will enable us to deepen our work in the communities where we are already changing lives. It will allow us to expand our Safe & Stable Families Project's capacity for outreach, education, training, and importantly, for holistic services for survivors of intimate partner abuse. It will empower us to keep improving living conditions, reducing displacement, and positively impact both educational and health outcomes through our Standing with Our Neighbors program. It will invest in our Saturday Lawyer Program, Atlanta's longest-running legal clinic, to provide client advocacy that is even more proactive, effective, and essential than before. It will even set us up to further integrate the services provided by our housing and intimate partner abuse programs, which we hope will have an unprecedented impact on Atlanta's families.
We're so grateful for the many avenues of support that Jim provides to our organization. His contributions have allowed for significant innovations in our programs. If you'd like to get involved, you can start by learning about our 2019 Annual Campaign.
---
Click here to make a contribution to the 2019 Annual Campaign.
---

Akshaya Garimalla
Development Coordinator
As the Development Coordinator, Akshaya Garimalla is responsible for coordinating the implementation of AVLF's development and fundraising activities, with special emphasis on AVLF's Annual Campaign. She is deeply grateful to be part of a community that strives for collective liberation.
Akshaya is a graduate of the University of Arkansas at Little Rock, and holds a B.A. in International Studies. In her spare time, she enjoys cooking, reading, and spending time with her wife.
---