Safe Families Office Children's Corner Receives Makeover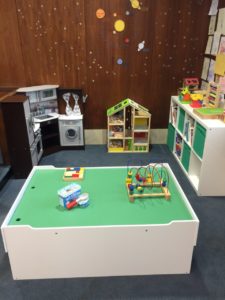 The Evelyn Heavenrich Children's Corner in the Safe Families Office recently got a full makeover, thanks to a generous gift from longtime friends of AVLF.
Children who accompany their parents to the SFO can entertain themselves with a new kids' kitchen, which includes kid-sized pots and pans and play food. The Children's Corner also has a new play table and storage bins filled with fun toys that children can play with while their parents receive legal assistance and safety planning related to temporary protective orders.
These changes have kicked off the SFO's longer-term plans for further enhancements to the Children's Corner, which are part of our intentions to offer more holistic services to domestic violence survivors and their families as they make their way through the TPO process. The SFO also recently rolled out a technological overhaul in their offices, dramatically reducing the time spent filling out paperwork in their offices. Through these changes, AVLF seeks to make the TPO process easier and quicker, while also addressing survivors non-legal needs – such as childcare.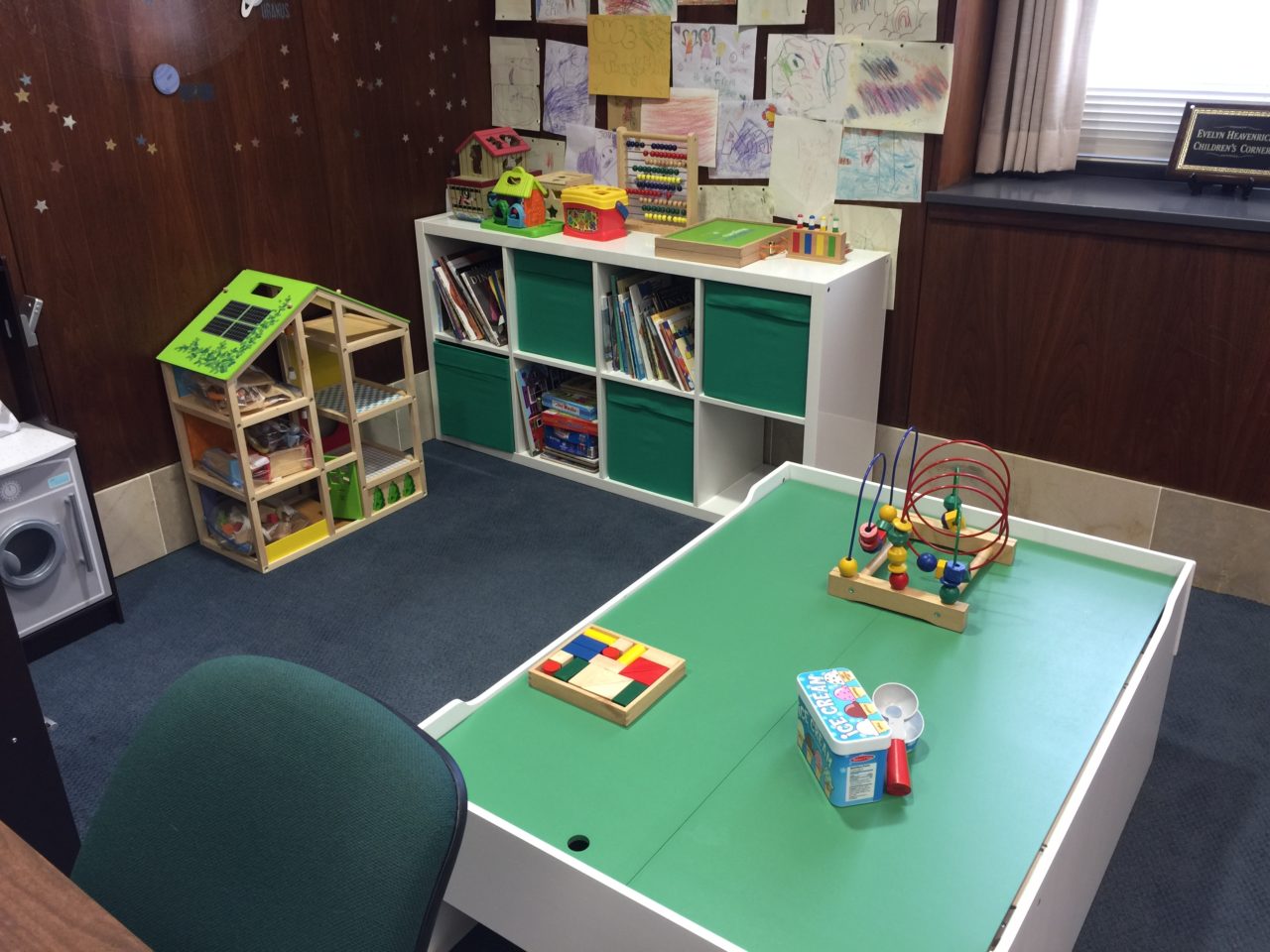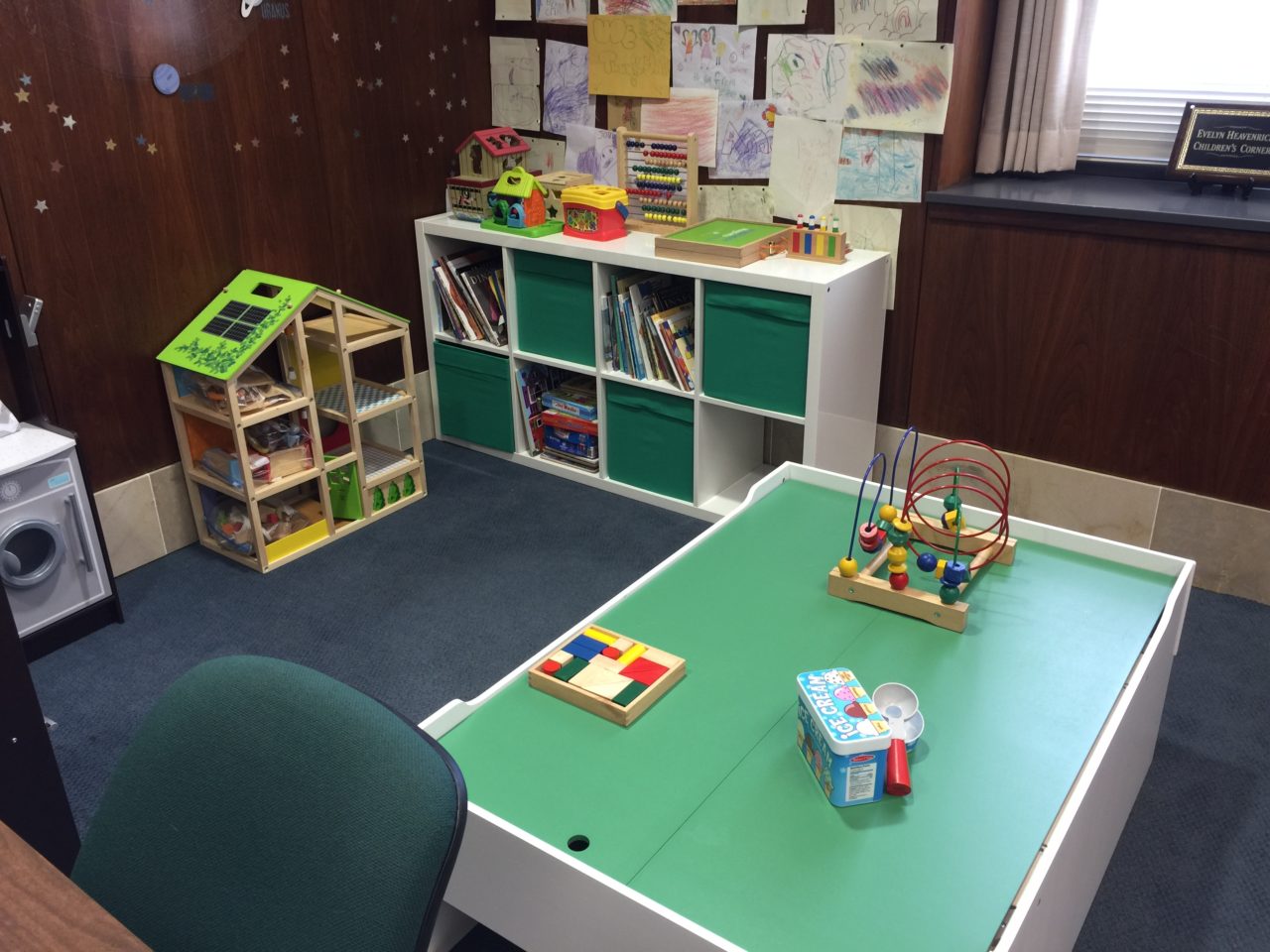 ---
Want to read more about what's happening at the Safe Families Office? Check out some other blog posts here.