PwC and AVLF: A Rewarding Partnership
ASHLEIGH STARNES | JULY 19, 2018
PwC recently released a video highlighting their impactful partnership with Atlanta Volunteer Lawyers Foundation.
---
For years, PwC has been a crucial partner in AVLF's fight for equal access to justice. Their volunteers make a world of difference in the lives of our clients.
Accountants at PwC often help our clients articulate damages to the court, for example – an essential step in securing justice for those who have been forced to live in deplorable conditions. Without their assistance, it may be difficult or impossible for someone to put a dollar sign on the damages caused by a negligent landlord. PwC's services give our clients a fair chance.
"It balances the playing field in a way that wouldn't be possible but for [PwC's] help," says Staff Attorney Erik Provitt.
Watch the video below:

"We're proud of what we've been able to accomplish w our volunteer efforts and our ability to make a difference and an impact in our community," says Dave Stainback, Partner at PwC.
---
Several PwC employees also volunteer on AVLF's planning committee for our annual PurSHOEing Justice fundraiser. With their support, the event raises hundreds of thousands of dollars for our Safe and Stable Families project, which provides holistic support and legal protection for survivors of domestic violence in Fulton County.
We're so grateful for this sustained partnership with PwC, and we look forward to seeing their continued impact on the safety and stability of our clients' lives.
---
 Become a monthly supporter of AVLF.
---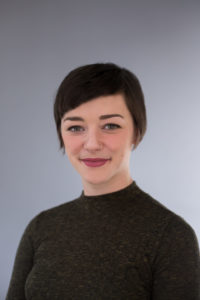 Ashleigh Starnes
Communications Associate
As AVLF's Communications Associate, Ashleigh helps Lauren Frazier with website content development, social media outreach, and various other forms of communication with our fiercely compassionate supporters. Ashleigh is ever-eager to share the remarkable stories of our clients, and the impact of AVLF's staff and volunteers on our community.
Before joining AVLF, Ashleigh was a Fulbright Scholar in Turkey. She holds a BA in English and Linguistics from the University of Georgia. She is also a performance artist, and can occasionally be seen performing movement pieces, poetry, and combinations of the two around Atlanta and beyond.
Check out more from this author. 
---