CareSource Director Reviews Partnership with AVLF in Business Chronicle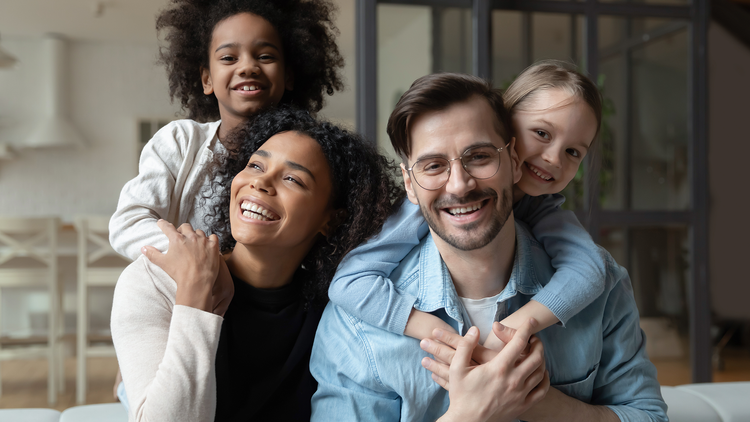 LOCAL NEWS
By Jason Anavitarte for The Atlanta Business Chronicle 
April 18, 2023
It's no secret Atlanta is facing an affordable housing crisis, but what is often missing from the public debate is the crippling cost low-income renters must shoulder to fend off lawsuits by sometimes unethical landlords. Yes, there are many responsible providers of housing who treat tenants fairly. But they are often overshadowed by landlords who prioritize their profits over providing safe homes for residents.
The legal cost for tenants to challenge landlords can be insurmountable. With homeownership out of reach for many families, Atlantans are turning to rental properties. Unfortunately, rental affordability has become more difficult. The National Low Income Housing Coalition estimates the average wage needed to pay for a two-bedroom apartment in Georgia is nearly $21 an hour. The median hourly wage in Georgia, however, is around $18.43. Low-income families and individuals simply do not have the discretionary income to pay for legal counsel to take on landlords.
The health impacts of housing also cannot — and must not — be ignored. The prevalence of negative health outcomes increases dramatically for residents who live in substandard housing. There is a proven and growing body of research that directly links the physical conditions of a home to the overall health of its tenant or tenants. The correlation is so strong that housing is included as one of the five domains of the social determinants of health, which include economic stability, education access and quality, health care access and quality, neighborhood and built environment, and social and community context.
At CareSource, we believe good health requires more than just quality health care. As a national leader in providing quality health coverage — including Georgia's only nonprofit Medicaid plan serving 500,000 people — we have made it our mission to create and implement innovative, actionable programs that make a lasting impact on the health and well-being of the members we serve.
That is why we announced in February a $100,000 investment to the Atlanta Volunteer Lawyers Foundation (AVLF), a nonprofit that is the largest provider of pro bono legal services in Atlanta, to support underserved communities in the city. CareSource members now can connect with Atlanta's foremost legal organization that advocates for safe and stable housing.
The partnership will document and combine data and outcomes collected from AVLF attorneys, clinical teams and CareSource to address social determinants of health and provide a comprehensive plan for improving member health. AVLF serves more than 5,000 low-income Atlantans every year.
The multifaceted initiative benefits CareSource members in three important areas.
1. Connections with community legal health workers in Fulton County
Our frontline CareSource professionals often hear from members that their health is being adversely affected by poor living conditions. Members have told us, for example, about their asthma being triggered by mold in their home — and that the landlord refuses to clean up the problem. We have also been notified about other serious health and safety problems, such as rodent and insect infestations, plumbing leaks and peeling paint.
If the landlord is violating the law, our members now have the resources to fight back. Through our collaboration with AVLF, CareSource can connect members to legal experts who will advocate on their behalf for safe and healthy housing.
2. Legal representation when landlords threaten to sue
Residents living in affordable housing communities face an uphill battle when it comes to confronting landlords who threaten litigation. Some studies estimate 90% of landlords are represented by legal counsel, but fewer than 10% of tenants have a lawyer in their corner.
Under the new program, CareSource members have access to AVLF's Housing Court Assistance Center if their landlord takes them to court. The Housing Court Assistance Center (as well as all AVLF programs) benefits from the counsel of Atlanta's top law firms and legal talent, who volunteer their time and energy to help AVLF clients.
3. Access to a lawyer when landlords threaten eviction
Each year thousands of Atlanta residents are evicted from their homes, and the health impact can be devastating and long-lasting. One study found people facing eviction within two months had higher instances of anxiety, depression and prescription medication use than those who did not. Many of those families, however, have legitimate reasons that would prohibit eviction, but do not have the financial resources to hire a lawyer and fight back. CareSource members now are eligible to participate in AVLF's eviction defense program that provides lawyers for individuals who are facing eviction.
A safe, sanitary and affordable place to live is one of the most basic human needs. Our partnership with AVLF is one way CareSource is working to address the whole health of Georgians and to make our state a better place to live.
To learn more about how CareSource is making a lasting impact across the state of Georgia, visit WholeHealthGA.com.
CareSource is a nonprofit, nationally recognized managed care organization with over 2.3 million members and administers one of the largest Medicaid managed care plans in the U.S. As a mission-driven organization, CareSource is transforming health care with innovative programs that address the social determinants of health, health equity and access to care.
Jason Anavitarte serves as director of life services and health equity at CareSource Georgia.