Updates and Announcements from the Board of Directors
LIBBY KING | February 4th, 2020
---
Join us in welcoming our new leaders on the Board of Directors and the Leadership Council (formerly known as the Junior Board).
---
We're thrilled to announce Nancy Baughan, Partner at Parker Hudson, as our 2020 President of the Board of Directors. Nancy succeeds Walt Davis, who was recently appointed the first business court judge by Governor Brian Kemp.
Nancy specializes in complex litigation matters and was recognized as a leading Commercial Litigation Practitioner by The Best Lawyers in America in 2019 and 2020. She is a member of Leadership Atlanta Class of 2020 and has been recognized by Atlanta Bar Association for sustained participation in pro bono matters. Other officers elected include – Adria Perez (Partner, Kilpatrick Townsend), Vice-President and David Stainback (PwC Principal, Forensic Services and U.S. Crisis Leader), Treasurer.
Additionally, two community leaders have been asked to join the AVLF Board of Directors. Petrina McDaniel is a Partner with Squire Patton Boggs. She is a commercial litigator and Certified Information Privacy Professional whose practice uniquely blends complex litigation and class action defense, regulatory compliance, and privacy risk management. Super Lawyers has named Petrina a "Rising Star" in Business Litigation and Class Action Defense seven times, most recently in 2019. She has received numerous honors, including recognition as one of America's Top 100 High Stakes Litigators (2019), American City Business Journal's 2019 "BizWoman Headliner," The Atlanta Business Chronicles' 2018 "40 Under 40," Georgia State University Alumni Association's 2018 "40 Under 40," and one of 30 top Georgia lawyers "On the Rise" by the Daily Report in 2017. The Atlanta Tribune named her a "Superwoman" in 2017.
Ben Hunter is Managing Director of the Legal Specialty Group at Truist Bank. Ben leads a legal specialty team of experts who bring comprehensive and highly customized corporate and personal financial solutions to successful attorneys and firms across the United States. Together they develop a holistic financial plan that meets their clients' short- and long-term objectives. He is a graduate of the University of Georgia with a degree in Economics and is active in Rotary.
In other news, the AVLF Junior Board will now be known as AVLF's Leadership Council. Ashley Heintz, Associate at Jones Day, was recently selected as President and Andrew Rosenzweig, Partner at Nelson Mullins, is President-Elect.
---
Wondering where we're headed? Read about our new Strategic Plan.
---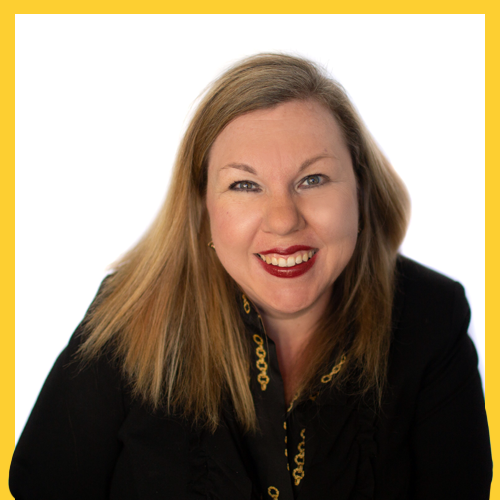 Libby King
Development Director
Check out more from this author. 
Libby is originally from Columbus, Georgia. She has served the Atlanta community for almost 17 years in various capacities.
Prior to working at AVLF, Libby worked as the Director of Institutional Advancement at Atlanta Technical College. Prior to this, she raised funds for ovarian cancer research and served in fundraising and community outreach roles at Visiting Nurse|Hospice Atlanta. She was a communications assistant in the Office of Governor Roy E. Barnes after graduating from Clemson University with a BA in Political Science.
---