AVLF Staff Members Speak on National and Regional Panels
ASHLEIGH STARNES | November 27, 2018
---
This month, several of our staff members spoke on panels across the country, sharing the impact of their work at the intersection of housing, health, and domestic violence.
---
Safe and Stable Homes Staff Attorney Lauren Washington attended the American Public Health Association Annual Conference and Expo in San Diego. She spoke on a panel entitled "50th Anniversary of the Fair Housing Act: The Intersection of Housing Law and Health Equity". 
Four panelists discussed the current state of housing inequality relating to public health, domestic violence, education, and/or the law. 
Lauren's presentation explained the impact of the Standing with Our Neighbors™ program on absenteeism, student turn-over rates, and resident health.
---
Mary Koenig – a social worker for the Safe and Stable Families Project – served on a panel at the Southern Conference on Homelessness and Housing. The panel focused on innovative ways to address the intersection of intimate partner abuse and homelessness.
Mary spoke about the unique model of the Safe Families Office (SFO)—Georgia's very first lawyer-staffed, courthouse-based walk-in clinic for survivors of intimate partner violence. The program is co-run by AVLF and Partnership Against Domestic Violence.
The SFO has been recognized by the American Bar Association as a national best practices model.
---
Safe and Stable Homes Staff Attorney Erik Provitt spoke at the 2018 Equal Justice Works Leadership Development Training. Erik is an Equal Justice Works Georgia Housing Corps Fellow.
At the training, Erik discussed the model of the Standing with Our Neighbors™ program, which embeds an attorney and a community advocate in local schools for easy access to legal services for families in crisis.
Staff Attorney Crystal Redd, who is also an Equal Justice Works Georgia Housing Corps Fellow, attended the training as well.
You can find Erik on Twitter @erikjprovitt.
---
NEWS FROM THE ARCHIVE: November 2017
---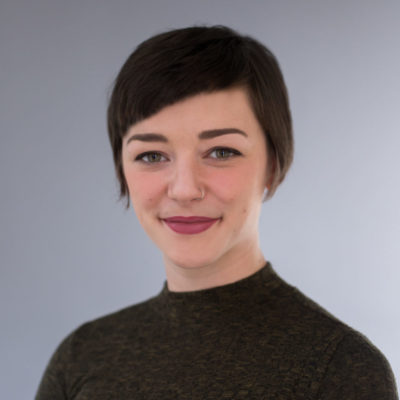 Ashleigh Starnes
Communications Associate
As AVLF's Communications Associate, Ashleigh helps Lauren Frazier with website content development, social media outreach, and various other forms of communication with our fiercely compassionate supporters. Ashleigh is ever-eager to share the remarkable stories of our clients, and the impact of AVLF's staff and volunteers on our community.
Before joining AVLF, Ashleigh was a Fulbright Scholar in Turkey. She holds a BA in English and Linguistics from the University of Georgia. She is also a performance artist, and can occasionally be seen performing movement pieces, poetry, and combinations of the two around Atlanta and beyond.
Check out more from this author. 
---