Managing Attorney Audrey Bergeson Recaps our ALL-STAR Awards for The YLD Review
ASHLEIGH STARNES | June 28, 2021
---
The latest issue of The YLD Review features an article written by our Managing Attorney for the Family Law Program.

Audrey Bergeson. "Atlanta Volunteer Lawyers Foundation All-Star Awards." The YLD Review, May 2021, pp 12.
"On April 22, 2021, Atlanta Volunteer Lawyers Foundation (AVLF) hosted its first ever All-Star Awards, celebrating our 2020 volunteers. As with many events in 2020, the usual forum where we would award our volunteers of the year was canceled. But we could not let a year pass without honoring our volunteers, particularly when they stood by AVLF and the clients we serve through such a difficult time.
During the COVID-19 pandemic, AVLF's programs have provided vital services to the community. Our Safe and Stable Families team has seen firsthand the added dangers that the pandemic posed for survivors of intimate partner abuse, in one instance assisting a survivor in gaining a protective order remotely, while trapped inside her home with her abuser. Our Safe and Stable Homes team has worked nonstop to help Atlantans stave off evictions at a time when safe housing is more imperative than ever. And in 2020, our Community Assistance team provided more than $1.8 million in direct financial assistance to Atlanta families in crisis. AVLF could not continue to serve lowincome Atlantans without the tireless efforts of our volunteers. Our volunteers, facing challenges of their own—taking their law practice virtual, assisting their children with virtual learning, keeping their own families healthy and safe—stood by AVLF and our clients. They continued to show up and to advocate for their fellow Atlantans, and we knew we had to find a special way to honor them.
The first ever All-Star Awards was a virtual event, livestreamed to our supporters. It was hosted by members of AVLF's staff with a keynote speech by Milton Little, president of United Way Greater Atlanta. We recognized everyone who volunteered with AVLF in 2020 as well as our volunteers and community partners of the year. We also presented the Martin Louis Ellin Lifetime Achievement Award to Jim Gober for his career-long dedication to service and tireless work on behalf of AVLF's clients. It was a joy to celebrate our volunteers, and we hope to see you at the second annual AVLF All-Star Awards next year! If you missed the event, you can catch the replay at avlf.org/all-stars."
---
Every little bit helps. Become a monthly sustainer of our organization, or make a one-time donation. We can't do this work without you.
---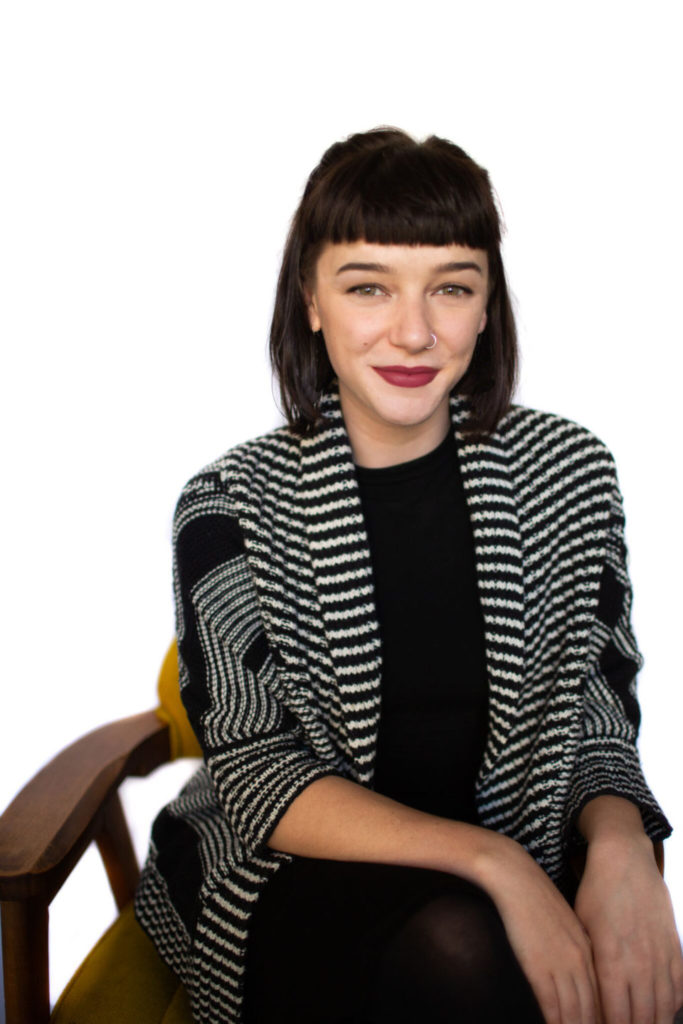 Ashleigh Starnes
Communications Manager
As AVLF's Communications Manager, Ashleigh develops strategy, design, and content for AVLF's digital and print communications. She's deeply committed to sharing resources and education with her community at large – and makes it her mission to support AVLF's programs and outreach in all they do.
Ashleigh is an Atlanta native. Before joining AVLF, she was a Fulbright Scholar in Turkey. Ashleigh holds a Bachelor's in English and Linguistics from the University of Georgia. She is also a performance artist, and can occasionally be seen performing movement pieces, poetry, and combinations of the two around Atlanta and beyond.