Atlanta groups receive grants to support affordable housing effort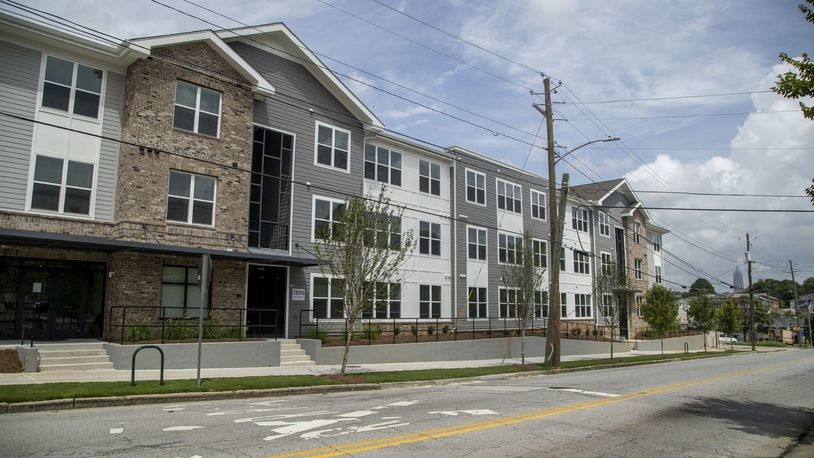 LOCAL NEWS
By Wilborn P. Nobles III, The Atlanta Journal-Constitution
Nov 16, 2022
Grants aim to end homelessness and increase access to affordable
housing
Four organizations focused on affordable housing in metropolitan Atlanta are about to receive grants totaling up to more than $1 million to support their efforts in the community.
Kaiser Permanente, a Georgia-based health care company, announced Tuesday that it is awarding grants to Partners for HOME, the Westside Future Fund, the Atlanta Neighborhood Development Partnership, and the Atlanta Volunteer Lawyers Foundation, according to a press release from the nonprofit. The nonprofit did not disclose how the grants were divided.
Partners for HOME, Atlanta's lead agency on homelessness response, is using its grant to house 250 homeless veterans in the city, according to Kaiser. The Atlanta Neighborhood Development Partnership — a nonprofit that prioritizes business partnerships with smaller, local Black-owned real estate firms — is investing into efforts to provide 30 for-sale homes and rentals to Black low-to-moderate-income families, as well as down payment assistance for five additional families.
The Westside Future Fund (WFF) nonprofit, which works to retain legacy residents and businesses in rapidly changing Westside neighborhoods, is using its funds to build a multifamily housing complex, Kaiser said. WFF is also planning to invest into education and affordable housing assistance for vulnerable residents in Atlanta's Historic Westside.
The Atlanta Volunteer Lawyers Foundation plans to invest into its clients with rental assistance, eviction prevention, and other legal services, Kaiser said. Michael Lucas, the foundation's executive director, said in a statement that they are grateful for Kaiser's grant, which will also support the foundation's Housing Court Assistance Center at the Fulton County Courthouse.
"Displacement is literally making Atlantans sicker, but through our partnership with Kaiser Permanente, we are able to do something meaningful about it," said Lucas's statement. Kaiser's investment comes as Atlanta Mayor Andre Dickens continues to outline what's required for the city to build or preserve 20,000 affordable units in eight years. Dickens is urging businesses and philanthropic communities to match and help the city government's efforts to give low-income families quality housing.