Annual Campaign Kicks Off at King & Spalding
ASHLEIGH STARNES | January 27th, 2020
---
The 2020 Annual Campaign is dedicated to Marty Ellin.
---
2020 is a big year for AVLF. This will be Marty Ellin's last year as our Executive Director, and we have an audacious fundraising goal of $1.5 million.
Each year, our Annual Campaign helps us raise these unrestricted funds to bring crucial legal and social services to low income Atlantans.


We've assembled a team of some of our most loyal supporters – friends of Marty who are ready to help us reach our goals and help make a Atlanta a fairer and more equitable city.
---
We've assembled a team of some of our most loyal supporters – friends of Marty who are ready to help us reach our goals and help make a Atlanta a fairer and more equitable city.
We kicked off our Annual Campaign with a luncheon on January 24th at King & Spalding. A list of the full Steering Committee can be found here.
We are thrilled to announce the Chairs of the Steering Committee – Edward Krugman, Bondurant Mixson & Elmore LLP; Wade Malone, Nelson Mullins; and Paul Murphy, King & Spalding.
We thank the committee for championing Marty's commitment to the Atlanta community and creating a more equitable Atlanta.
More about our Chairs
Edward Krugman has been achieving optimal outcomes for both plaintiffs and defendants in cases involving trade secrets and unfair competition, copyright, trademark and patent litigation, antitrust, employment, corporate governance, and direct selling for over 30 years. Chambers USA has recognized Edward as a leading lawyer in the fields of general commercial litigation and antitrust and he has been honored as an Atlanta Super Lawyer every year since the award's inception. He is a frequent lecturer, and has published numerous articles on trial practice and corporate litigation issues such as covenants not to compete and internal investigations. He currently serves on the State Bar of Georgia Board of Governors, Formal Advisory Opinion Board, and the Disciplinary Rules and Procedures Committee.
Wade Malone practices commercial litigation and leads Nelson Mullin's Atlanta office business litigation team. His litigation practice includes representation of both plantiffs and defendants in litigation in both state and federal courts including business, healthcare, intellectual property, antitrust, restrictive covenant, and commercial litigation. He graduated with honors from George Washington University Law School. Wade is a former member of AVLF's Board of Directors and is a current Member-At-Large of the Atlanta Bar Foundation.
Paul Murphy is a retired King & Spalding senior business litigation partner. For over 30 years, Paul represented U.S. based and multinational corporations in high risk complex commercial disputes, class actions, and tort litigation. He is a long-serving member of the AVLF Board of Directors and sits on the Executive Committee. Paul is a graduate of Emory University School of Law.
A special thank you to Jeff Cashdan, former President of AVLF Board of Directors, and our friends at King & Spalding for hosting the luncheon. You can learn more about the campaign here.
All gifts designated in honor of Marty Ellin will be recognized on the donor roll and in the 2020 Annual Report.
---
Wondering where we're headed? Read about our new Strategic Plan.
---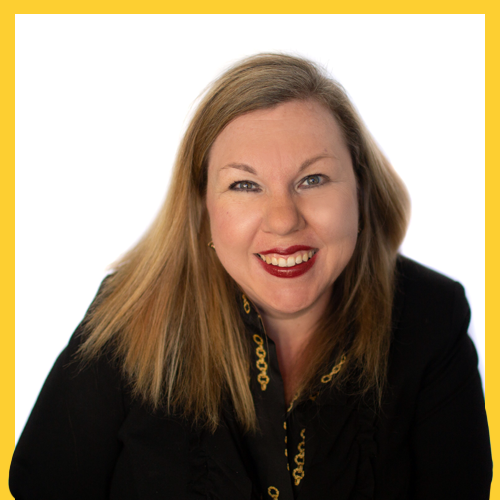 Libby King
Development Director
Check out more from this author. 
Libby is originally from Columbus, Georgia. She has served the Atlanta community for almost 17 years in various capacities.
Prior to working at AVLF, Libby worked as the Director of Institutional Advancement at Atlanta Technical College. Prior to this, she raised funds for ovarian cancer research and served in fundraising and community outreach roles at Visiting Nurse|Hospice Atlanta. She was a communications assistant in the Office of Governor Roy E. Barnes after graduating from Clemson University with a BA in Political Science.
---