AVLF Announces 2019 Annual Campaign Steering Committee Chairs
---
Development Director Libby King introduces our 2019 Annual Campaign Steering Committee chairs.
---
There's no way around it: our innovative programs cost money to run.
In 2018, Atlanta Volunteer Lawyers Foundation launched our first-ever Annual Campaign, which raised over $985,000 for Atlanta families in need of legal representation. The Campaign has allowed us more resources to optimize our organization, and to bring safety and stability to Atlanta communities.
This year, we're looking to grow even more. We want to expand our place-based services, collaborate between our housing and intimate partner violence programs, and expand our network of community partners. And we need the funds to do so.
And who will be leading the charge? I am proud to announce the chairs of the 2019 Annual Campaign: Lizanne Thomas (Jones Day) and David Balser (King & Spalding).
"I am so thrilled that Lizanne and David have agreed to give their time and talents to the 2019 Annual Campaign," says Marty Ellin, our Executive Director. "With their leadership, I know that we will meet and exceed our goal of $1 million."
Some background on our fantastic leadership:
Lizanne Thomas serves as the Partner-in-Charge of Jones Day's Southeast U.S. Region. She practices, teaches, and lives corporate governance as the head of the Firm's corporate governance team. Lizanne serves or has served on the Boards of Directors of three publicly traded companies: Atlantic Capital Bancshares, Inc., Popeyes Louisiana Kitchen, Inc. and Krispy Kreme Doughnuts, Inc. In 2016 she was named one of the top 100 directors by the National Association of Corporate Directors (NACD).Additionally, she is a Trustee of the Georgia Research Alliance, serving as Chair of the Audit Committee. She is a Trustee of Washington & Lee University and The Woodruff Arts Center. She is a member of the Rotary Club of Atlanta and is a former Trustee of Furman University, and a former director of the Metro Atlanta Chamber of Commerce.
David Balser specializes in trying high-stakes business cases for Fortune 500 companies as a Partner at King & Spalding. A Fellow of the American College of Trial Lawyers, David focuses on contract disputes, business torts, class actions and professional liability litigation. David's clients include telecommunications, energy, transportation, and professional services firms, and he has extensive experience representing private equity firms and hedge funds. Chambers USA has identified David as one of "America's Leading Lawyers." He has also been recognized by Best Lawyers in America and by Benchmark Litigation. David is a frequent author and speaker on trial advocacy, class actions, legal ethics, malpractice, professionalism and related topics. He also serves on the board of the Georgia Innocence Project, a non-profit using DNA testing to exonerate wrongly convicted criminal defendants.
And it doesn't stop there – we have more than a dozen other members of the Atlanta legal and business communities who are stepping up to spread the word about the waves of change we're making in Atlanta:
Steve Hewitson, Troutman Sanders
Jim Kerr, Southern Company
Rachel Amin, US Legal Support
Bill Holley, Parker Hudson Rainer Dobbs
Jim Gober, Arnall Golden Gregory
Mike Egan, AMB Group
Ed Buckley, Buckley  & Beal
Chris Green, McGuire Woods
Shawntel Hebert, Taylor English
Larry Thompson, Former Deputy Attorney General
Norm Brothers, UPS
Ellen Fitzsimmons, SunTrust Bank
Louise Sams, Turner
Mark Johnson, Newell Brands
Todd Sheldon, Pulte Homes
We are so excited to find new ways to support our community – and we are deeply grateful to the champions of our cause who are helping us spread the word.
And you can help, too. Tell your peers about us. Come to our events. Call us with your questions. We can't wait to see what's in store.
With hope,
Libby
---
Have questions about the Annual Campaign? Check out our FAQ.
---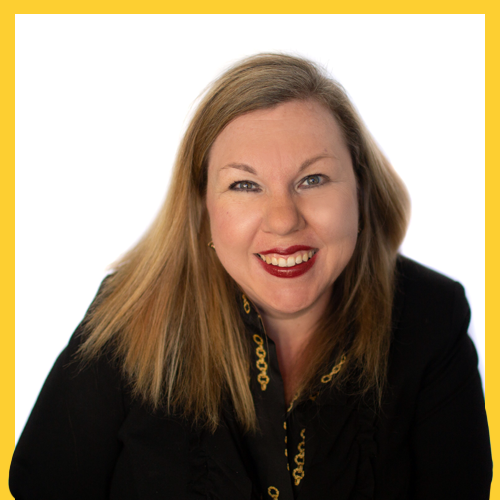 Libby King
Development Director
Check out more from this author. 
Libby is originally from Columbus, Georgia. She has served the Atlanta community for almost 17 years in various capacities.
Prior to working at AVLF, Libby worked as the Director of Institutional Advancement at Atlanta Technical College. Prior to this, she raised funds for ovarian cancer research and served in fundraising and community outreach roles at Visiting Nurse|Hospice Atlanta. She was a communications assistant in the Office of Governor Roy E. Barnes after graduating from Clemson University with a BA in Political Science.