Please refer to this page for information on how our services will be modified during the COVID-19/coronavirus outbreak. This page will be updated regularly.
The health of our clients, volunteers, and staff is of the utmost importance to AVLF. We want to continue providing our services to clients in crisis while protecting the health and safety of our community – especially those who are most at risk.
Still have questions? We understand. Email Communications Manager Ashleigh Starnes at astarnes@avlf.org, and she'll help direct your question to the right place.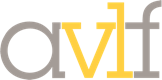 Subscribe To Our Newsletter
Join our mailing list to receive the latest news and updates from our team.