ASHLEIGH STARNES | March 1, 2018
---
The 2018 PurSHOEing Justice Event was a spirited evening of fashion, philanthropy, and fundraising for our Safe and Stable Families Project.
---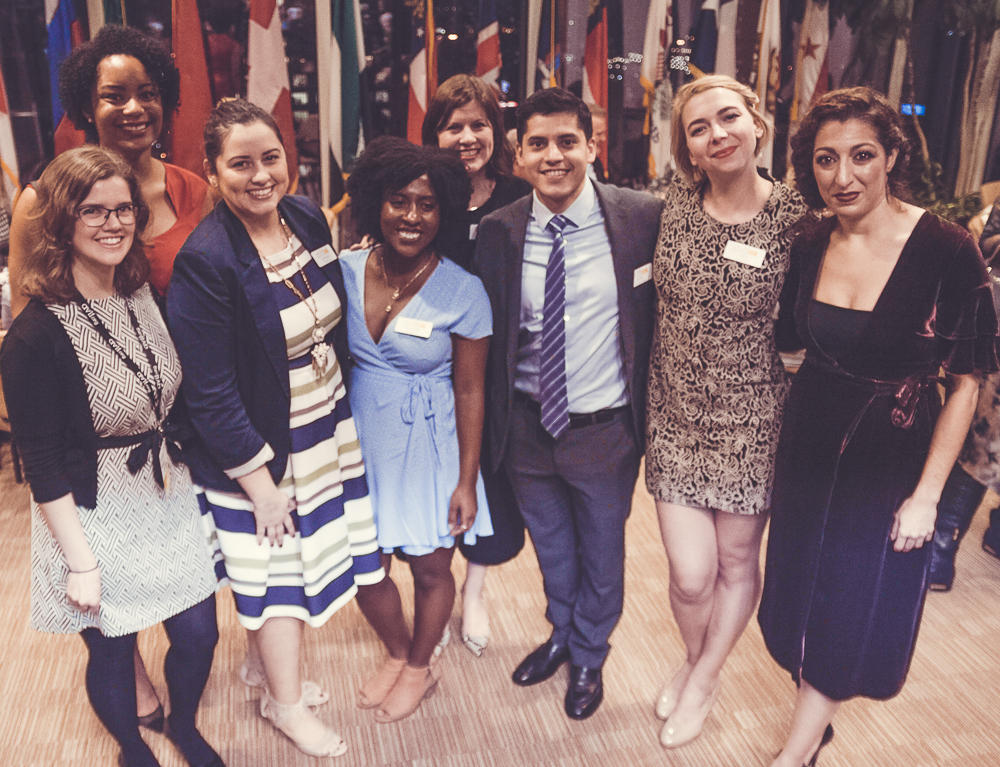 Every three seconds, someone is physically abused by an intimate partner. Each year, over 3,000 survivors walk into Safe Families Office seeking legal protection from their abusers.
The fundraising event PurSHOEing Justice was created to increase awareness around intimate partner abuse and raise money for AVLF's Safe and Stable Families Project. The brainchild of AVLF board members Elizabeth Finn Johnson and Jennifer Jackson, PurSHOEing Justice not only provides the Safe and Stable Families project with crucial funding each year, but also provides a space in which the legal community can celebrate the strength and resilience of survivors. 
This year, like others past, was a delight. It was a night of great shopping, food, and socializing with AVLF staff, volunteers, and friends. We raised more money for the Safe and Stable Families project than at any PSJ event before.


"Domestic violence does not discriminate," Johnson reminded the crowd. "It knows no race, no gender, no class."
---
In addition to the traditional silent auction – which included jewelry, gift cards, dozens of pairs of shoes, and even a mountain bike – guests had the opportunity to bid on several live auction items, including a trip to Argentina and a 10-person dinner party.
Among the shopping and dining, however, was a more serious theme: that intimate partner violence affects everyone in our community, and that those of us with the resources to help must do so.
Attendees heard a humbling testimony from one of AVLF's clients. We also heard calls to action from Ashley Heintz, the chair of the PSJ Planning Committee, and Elizabeth Finn Johnson, who co-vice-chaired this year's event with Jennifer Jackson.
"Domestic violence does not discriminate," Johnson reminded the crowd. "It knows no race, no gender, no class."
We extend our sincere gratitude to all who attended, donated, and participated in both the silent and live auctions. Thank you for making this event such a success.
Further thanks to our sponsors for their generosity and commitment to our cause, to our 2018 PurSHOEing Justice planning committee members for their long hours of hard work, and to King & Spalding for their gracious hospitality.
PurSHOEing Justice is over, but our fight for equal access to justice continues. Our programs and clients are always in need of your support. If you'd like to learn more about how you can help us, visit safeandstable.org.
---
The Safe Families Office is Georgia's very first lawyer-staffed, courthouse-based resource for victims of domestic violence. Read more about the program's impact on our community.
---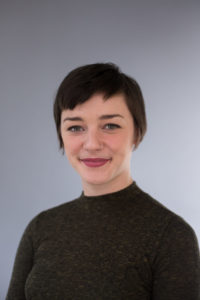 Communications Associate
Check out more from this author. 
As AVLF's Communications Associate, Ashleigh helps Lauren Frazier with website content development, social media outreach, and various other forms of communication with our fiercely compassionate supporters. Ashleigh is ever-eager to share the remarkable stories of our clients, and the impact of AVLF's staff and volunteers on our community.
Before joining AVLF, Ashleigh was a Fulbright Scholar in Turkey. She holds a Bachelor's in English and Linguistics from the University of Georgia. She is also a performance artist, and can occasionally be seen performing movement pieces, poetry, and combinations of the two around Atlanta and beyond.
---
---