Ayanna Jones-Lightsy
Staff Attorney, Standing with Our Neighbors Program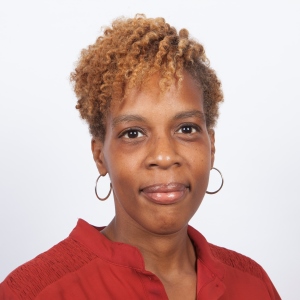 Ayanna focuses on housing issues in the Thomasville Heights neighborhood of Atlanta. She obtained her B.A. in history from Clark Atlanta University, then worked in the field of education for the next four years. She attended Emory Law School and upon graduating worked for Georgia Legal Services Program for seven years. As a legal services attorney, Ayanna worked closely with the low income population of North Georgia to address issues such as unemployment, public benefits, subsidized housing, domestic violence, and elder care.
Christal Reynolds
Community Advocate, Standing with Our Neighbors Program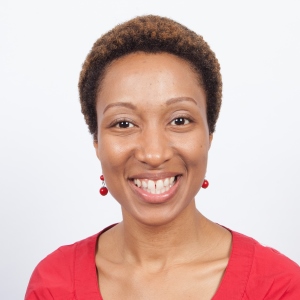 Christal embraces the saying "Be the change you wish to see in the world." She is the Community Advocate for the Standing With Our Neighbors Initiative based in the Thomasville Heights Community in Atlanta. Prior to this role, Christal served as the Strategies Manager with Communities In Schools of Georgia, a dropout prevention organization. She received a B.A. degree in International Studies from The University of North Carolina at Chapel Hill and obtained a Master of Public Administration degree from Baruch College in New York City through National Urban Fellows.
---
What drew you to this job?

Ayanna: This position sits at the intersection of so many of my interests. I grew up in low income housing in New York and I believe that decent housing is a fundamental right of all human beings. I'm not sure that we do such a great job of ensuring that decent affordable housing is available, and I wanted to be on the front lines. In my former life, pre-law school, I was a teacher and I remember seeing how many of my families struggled with just obtaining stable and decent housing throughout the year.
Christal: The intersection of housing and education was the carrot. I believed helping families in one area could positively impact the other. The community outreach aspect was intriguing since the project is place-based. I worked a great deal with secondary school students and families in previous positions and had a desire to serve the public in a different manner.
 What has been your favorite experience so far?
Ayanna: There have been so many but if I have to choose one it is probably the day that I walked into the leasing office to assist a client who had been trying for several weeks to recertify her lease but was met with great resistance. We walked out of the leasing office about an hour later with her new lease in hand and a utility check that had been withheld from her. She was so excited! On that day I was reminded that the presence of a lawyer can make such a difference.
Christal: There are many. I'm enjoying meeting residents, hearing their stories, and being part of a team that acts quickly and effectively. Also, learning about housing law and interfacing with attorneys keeps me on my toes. Lastly, corresponding with school staff and community members is broadening my perspective.
What has surprised you the most? 
Ayanna: I am most surprised at the way the children in the school are so open and so very joyful. I get greeted everyday by new faces.
Christal: The word about our services is spreading quickly. We have received calls and referrals for residents that have spoken to neighbors and were referred to us. And when we're in the neighborhood, the residents are open to hear about our focus and they express concerns on the spot.
What are you most excited about this school year?
Ayanna: I am most excited about assisting as many as I can and to helping them improve their basic living conditions so that they can enjoy the experience of decent affordable housing.
Christal: My hope is that our work in the community influences schools in Atlanta and beyond to adopt this model to keep families in their homes. I can't wait to learn of the results of our work in the first year of service.
---