Written by John Moye, Special to the Daily Report (Reprinted with permission)
---
Imagine that you are a low-income single parent, living in a rented trailer and coping with the severe health effects of a brain tumor.
After living in the same home for nearly seven years, your lease is coming to an end in October. By phone, you negotiate a two-month extension with your landlord, allowing you to stay in the property through December. Your rent is paid in full in November and December.
And, then, in early December—after accepting the rent—your landlord informs you that she wants you to move out immediately. She denies that she ever agreed to let you stay through December. Instead, she serves you with eviction papers. The complaint alleges that the lease ended two months ago and that you have breached the lease by refusing to vacate.
You cannot afford to hire a lawyer to challenge the dispossessory action, and your physical disability will make travel to the court in Atlanta extremely difficult. What do you do?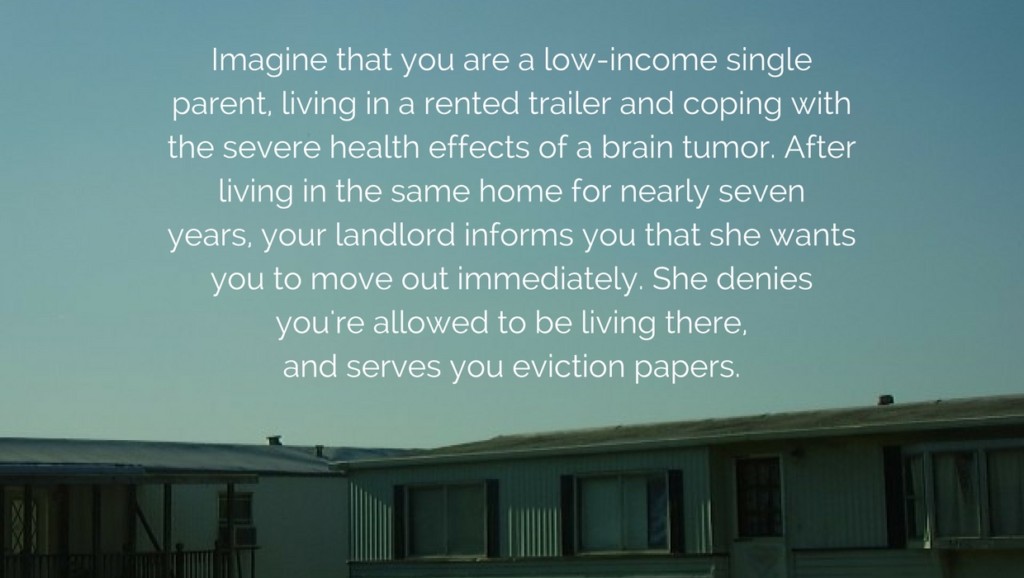 For my client, Ms. Armstrong, and for many others, this type of nightmarish hypothetical is all too real. I met Ms. Armstrong through my pro bono work with the Atlanta Volunteer Lawyers Foundation's Eviction Defense Program. AVLF provides low-income tenants such as Ms. Armstrong with legal services and helps them protect their interests when a dispossessory action is brought against them.
While AVLF boasts a solid roster of pro bono attorneys throughout Atlanta to assist with dispossessory cases, many more volunteer attorneys are needed—particularly since the landlords in these cases are almost always represented by counsel and have greater financial resources than most low-income tenants.
In my case, AVLF first made sure that Ms. Armstrong answered the complaint to avoid a default judgment. It then assigned the case to me. At the dispossessory hearing, we raised the defense of the oral agreement allowing my client to remain through the end of the year. We took the position that, by accepting rent for those months, the landlord had ratified her oral agreement with Ms. Armstrong through her conduct, thereby creating a "tenancy at will" that lasted through at least the end of December.
We ultimately succeeded in getting the complaint against Ms. Armstrong dismissed with prejudice, allowing her to stay in her home through the end of December as she had planned. Moreover, we demanded (and obtained) a full refund of her security deposit, thereby providing her with additional time and funds to plan her transition to a new home.
Like many AVLF clients with whom I have worked over the past year, Ms. Armstrong was extremely grateful to have the support of an attorney throughout her case. Once the lawsuit was over, she sent me a note personally thanking me for being her advocate in court.
While my client was able to get the result she wanted, I have seen repeatedly the extent to which low-income,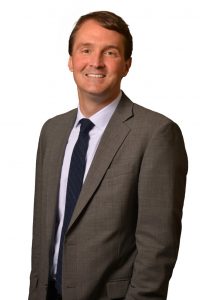 unrepresented tenants in dispossessory proceedings can feel like the deck is stacked against them—due to unscrupulous landlords, poor living conditions, and a judicial system that many tenants simply do not understand. Through AVLF's program, tenants like Ms. Armstrong are assured that their interests will be protected and will not be taken advantage of by aggressive or dishonest landlords.
While my assistance only took a few hours out of my busy week, the outcome had a tangible positive impact on someone else's life.
Moreover, volunteering with AVLF has proven to be an invaluable professional experience—not only allowing me to help people who sorely need legal aid, but also helping me develop my advocacy skills in a fast-paced courtroom environment.
Most important, perhaps, AVLF's Eviction Defense Program provided my client with a true advocate—someone to fight for her interests and protect her rights—where otherwise she would have been left to fend for herself.
Read the original post on the Daily Report here. 
---
John M. Moye of Kilpatrick Townsend & Stockton focuses his practice in the areas of technology and software litigation, trade secrets and restrictive covenants, telecommunications and complex business litigation.
---