Quick snapshot:
Tyler Wright CPA/ABV, CFE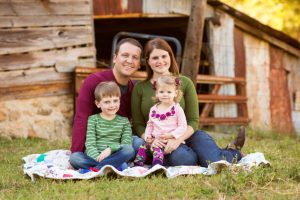 BBA Accounting – University of Georgia
Master of Accountancy – University of Georgia
Senior Manager – IAG Forensics & Valuations
Board Member – Georgia Association of Certified Fraud Examiners
How did you get involved with Atlanta Volunteer Lawyers Foundation? Subsequent to joining IAG Forensics in the Summer of 2015, I was seeking an opportunity to find an organization that did something with those that may need a helping hand in the Atlanta area. I had previously been a board member of the Jeremiah House, a Christian halfway house in Athens, Georgia, assisting men with the recovery process for drug and alcohol addiction. Through my involvement in the Jeremiah house, I had met some great people who really just needed a helping hand and a kind word to get back on their feet. My father, who was the director of Jeremiah House, moved to a new role with a drug and alcohol treatment center in Atlanta, and subsequently Jeremiah House was forced to close. I had sought out other similar associations, but did not find what I thought to be the right fit until a lunch with Marty Ellin in July 2015. During lunch, Marty described AVLF and I talked about Jeremiah House. A friendship sprouted. At the end of lunch, Marty asked if I was interested in joining the AVLF Junior Board, and I accepted his offer.  
Give us your best elevator pitch – what does AVLF mean to you? Each of us in the Atlanta community has our own strengths and weaknesses, and many of us have been blessed with certain opportunities or doors that have been opened. All of this has led each of us to where we are both personally and professionally. Throughout my life, my parents ingrained in me a sense of community and a desire to always leave things better than I had found them. AVLF fosters this community involvement by offering a system to connect low income families in need of basic civil legal representation with members of the legal community with the expertise to assist.
What is your favorite AVLF memory/experience? In September 2015, my wife and I attended the 2nd Annual AVLF At The Movies showing of Paycheck to Paycheck – The Life and Times of Katrina Gilbert. At the time, I was new to AVLF. But after this event, I knew that I had found the right organization to support with my time, my experiences and expertise, and financially. Each day I spend with AVLF and those involved with the organization confirms this decision.
What are you proudest of professionally? Shortly after our marriage in 2008, my wife, Dr. Lisa Wright, joined the Animal Hospital of Sandy Springs as an associate veterinarian. In May 2015, Lisa became one of the two owners of the animal hospital. Subsequent to the purchase, Lisa an I have worked together to strengthen the finances of the clinic. Sharing my expertise to assist my wife with her professional dream and aspirations has been the highlight of my professional career.
And personally? May 2017 will be my ninth wedding anniversary to my best friend and partner in life, Lisa Wright. Lisa and I have two amazing, energetic and loving kids, Ty and Cami. My family is my world, and Lisa and I work hard each day to show each of our children the importance of giving back to our community.
---