The Probate Information Center is a legal resource where participants may receive legal advice about probate issues surrounding a deceased loved one.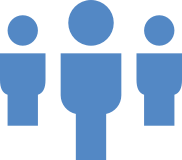 Every year, about 150 people who have probate questions about the property of a loved one receive legal advice from an AVLF volunteer.
At the Fulton County Courthouse, volunteer attorneys working with AVLF provide free 30-minute appointments counseling individuals with questions about active probate matters where the deceased person lived in Fulton County. Common areas of consultation include the probate of simple wills, the administration of estates, and poverty affidavits.
To make an appointment with PIC, call the Fulton County Probate Court at 404 612-4681.