The coronavirus/COVID-19 outbreak has a big impact on our day-to-day lives. Check this page for local updates and resources you might need to support you and your family.
For more information on the virus and outbreak, read the CDC's information.
For more information on how we're handling the COVID-19 outbreak, visit this page.
We're also distributing email updates. Sign up here.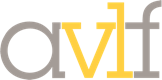 Subscribe To Our Newsletter
Join our mailing list to receive the latest news and updates from our team.